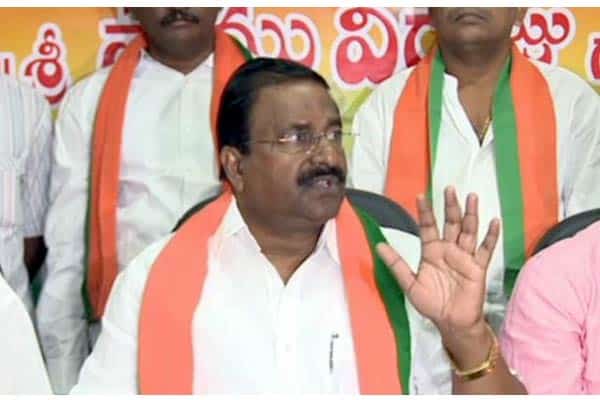 If CBN managed to read the mind of BJP leaders, he would have never wanted the TDP – BJP alliance to materialize in the first place. More than YSRCP's and Janasena's criticism, AP BJP leaders' criticism is hurting TDP and Chandrababu Naidu in big time.
Somu Veerraju who has been an anti-TDP unit right from the very beginning is leading the fight against the CBN government. In his latest comments, he termed the Dy. CM and HM (KE Krishnamurthy and Chinarajappa) as mere dummies. 'The Father-Son rule in the state curtailed the ministers into dummies. Just for namesake, they are ministers. They have absolutely no power in the government', said Somu Veerraju.
The BJP MLC condemned TDP's attack on the Centre. He said that Chandrababu is attacking the Centre only to shadow his incapability as a Chief Minister of the state. Somu Veerraju further alleged that Chandrababu has carried out behind-the-door meetings with Congress Chairperson Sonia Gandhi, and questioned why he (CBN) has taken U-turn on Special Package.
The TDP is doing everything except for governing the state and improving the economic condition of the people. One should remember that building AP Secretariat in the best possible way doesn't mean, at least 50% economic equality has been achieved.
Telugu360 is always open for the best and bright journalists. If you are interested in full-time or freelance, email us at
Krishna@telugu360.com