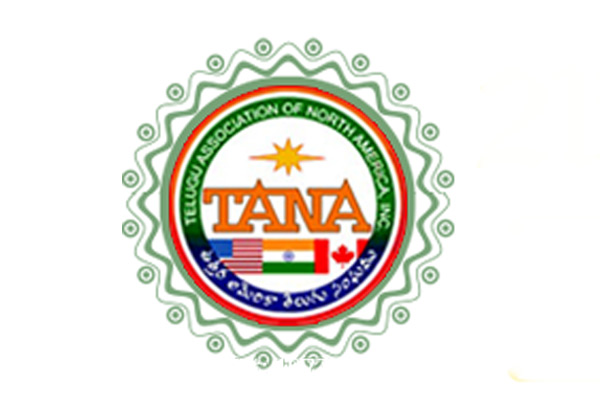 TANA — Telugu Association of North America has been in news lately for all the wrong reasons. TANA's President-elect Satish Vemana has been caught on tape with his 'boothu puranam' on his fellow board members. A few days before that Telugu360 exposed how 'fake members' are enrolled to TANA to rig the elections. Everyone wonders why a service organization stoops to this level. Telugu360 has learned about a new controversy brewing in TANA over 2015 Detroit Conference expenses.
[pullquote position="left"] TANA paid 6.8 lakhs first class ticket for a Media channel owner. Can't he afford to buy his ticket? [/pullquote]Just for starters, TANA runs on donations from average NRI's. TANA raises donations for it's conference and then the remaining money is used for Charitable services in India. For 2015 conference, TANA raised close to 3 Million dollars. The abnormal expenses for 2015 are quite surprising and TANA failed to disclose proper documentary evidence for these expenses. As a 501 (c) (3) non-profit, TANA  ought to be completely transparent with it's financial reporting. Even a non-member can query TANA about as expense. However, TANA has been completely obscure about it's spending. And just don't forget, all this is public money!!
Let's look at some ridiculous expenses from 2015 Conference:
Travel: 
As per information available in TANA patrika, TANA showed $332,309 as travel expenses. Now a back of envelope calculation reveals that these are tickets for almost 250 guests (at a average ticket price of $1300). Most of these 'guests' are imported on public money by TANA Leadership to smooch with them. Some of these are MLA's and Local galli leaders. Why do these tickets have to be paid by TANA money? Also, there are further allegations that all these ticket bookings were done by a ticketing company in Hyderabad and they charged double the ticket price to TANA — a scam within a scam.
Does TANA need to pay with members money first class ticket of worth Rs 6.8 lakhs for a media house owner, who owns a news paper and a TV channel?
Why does TANA need to spend $25, 000 ( 17 lks) on the visit of a central minister?
Similarly, TANA paid Rs 6.5 lakhs for first class ticket of a Supreme court judge.
Just for reference, travel expenses for TANA 2013 Conference in Dallas were $173k and in San Jose were $154k. Why did travel expenses double in two years? Flight Ticket prices have remained constant. Where did all the money go?
Will TANA provide a itemized list of all the travel expenses? 
Hotels: 
Hotel expenses for Detroit Conference are $282,755. Again a back of envelope calculation  gives you more than 3000 free rooms. All with public money!! Hotel expenses for 2013 Dallas Conference were $120k and 2011 San Jose conference were $70k.
A 250% increase from 2013 Conference.
Food: 
 
Most of the attendees for 2015 failed to get proper food, while all the "VIP's" were enjoying gourmet food. You might have thought they tried to save some money on the food.
No!!
Food expenses for 2015 Conference were 802k. For 2013 Dallas Conference it was $539k and 2011 conference it was 400k. Again a 50% increase in food expense, with no proper quality.
This list can go ON and ON.
Telugu360 has reached out to past president about abnormal expenses and he told that he wasn't aware of these expenses and he was also waiting for answers from Conference Convener. 
Final Word: 
TANA should be upfront in publishing all the expenses and maintaining transparency. It can't be run as a private entity by taking donations from average NRI's. TANA also needs to introspect if all the galli leaders and starlets are needed in the conferences with public money. It is a undeniable fact that TANA does good social work of all the Telugu organizations in North America. However, TANA can't hide and cover up all the misdoings in the garb of social service.
If there is no transparency, why should an average NRI donate to this organization? 
Comparison of expenses between 2015 Detroit Conference, 2013 Dallas Conference and 2011 San Jose Conference
[table "195" not found /]
Telugu360 is always open for the best and bright journalists. If you are interested in full-time or freelance, email us at
[email protected]