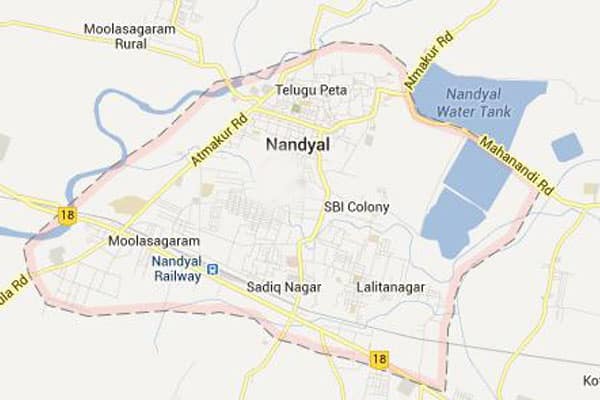 Times change and they dynamics of politicians with time. In 2014, with the help of Telugu Desham Party(TDP) and YSR Congress Party(YSRCP) won the Allagadda By-Poll unanimously post the demise of Bhuma Shoba Nagi Reddy.
However, after the death of Bhuma Nagi Reddy, the political equations in Nandyal are undergoing a drastic change. While the ruling and opposition parties have already announced their candidates, Jana Sena Party (JSP) and Rayalaseema Parirakshana Samithi(RPS) are also fielding candidates in the by-election. Congress also joined the race and will be announcing its candidate in a couple of days.
The number of political parties who want to participate in the by-elections is only increasing.
Congress leader Rakesh Reddy who lost in 2014 elections in the same constituency is a potential candidate. Gokul Krishna Reddy nephew of Former minister Gangula Pratap Reddy is also eyeing the seat.
If reports are to be believed, Pawan Kalyan is discussing JSP's strategy for the by-election. The party is allegedly pondering to field in an already popular candidate.
RPS president Byreddy Rajasekhara Reddy called the Nandyal-by poll as a battle between power of money and self-respect of Rayalaseema. RPS will be announcing its candidate in a week.
With five parties fielding candidates, the by-poll is not going to be cake walk for either Chandrababu and Jagan, as the vote bank will be divided. The by-poll is very crucial for both TDP and YSRCP who are the full-sized parties in the state. Despite independents contesting, these five political parties and their potential candidates are going to sway the electorate. The ruling and opposition parties are considering the by-elections as a significant step for the 2019 assembly elections.