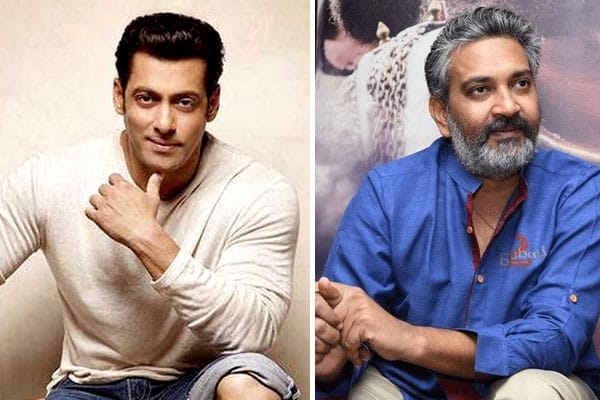 Forbes rankings out
Forbes Celebrity ranking is out. Rajamouli with 15th rank and Prabhas with 22nd rank have topped from Tollywood in the list. Rana also in the list. For Baahubali hero and villains – there is a sort of magic in their numbers, Prabhas is at 22nd place with 36 crores while Rana is at 36th place 22 crores. Kollywood hero Suriya is at 25th position and Ajith Kumar is at the 27th place. Mahesh Babu's ranking has fallen to 37th position. Pawan is at 69th place and Bunny is at 81st place.
Salman Khan reigns supreme on Forbes India Celebrity 100 list. This is the second time Salman Khan grabbed the top spot. Salman Khan has topped Forbes India Celebrity 100 list for second consecutive year with estimated earnings of Rs 232.83 crore.Shah Rukh Khan takes the second spot in the list with the income of Rs 170.5 crore. King Khan is now a distant second to Salman Khan.Among the top 10 in the Forbes list, there are only three cricketers along with seven actors. Team India skipper Virat Kohli ranks third on the list.After Salman Khan, Akshay Kumar retained spot No. 4 minting Rs 98.25 crore in 2017.At 5th rank is Cricket legend and Rajya Sabha MP Sachin Tendulkar earned Rs 82.50 crore. Aamir Khan ranks sixth this year with Rs 68.75 crore. While the list is dominated by men, women celebrities like Priyanka Chopra shone bright on the Forbes list with the income of Rs 68 crore (7th rank). At 8th rank is MS Dhoni fell from rank five in 2016 to the eighth spot this year, earning Rs 63.77 crore and actor Hrithik Roshan jumped one rank this year to take the ninth spot.'Bajirao Mastani' actor Ranveer Singh took the 10th spot on the list bagging Rs 62.63 crore. Deepika Padukone is at 11th spot.
The presence of the non-Bollywood celebrities on the list makes the star cast more eclectic. 14 celebrities from the South Indian film industry made it to the list. Mozart of Madras, AR Rehman is at rank 12 with 57.63 crores. PV Sindhu climbed up to 13th rank with 57.25 crores. Bahubali director Rajamauli at 15th place with 55 crores. Bahubali hero and villains both found place in the list and also there is a sort of magic in their numbers – Prabhas is at 22nd place with 36 crores while Rana is at 36th place 22 crores. Mahesh Babu followed Rana at 37th place with 19.63 crores. For many years, Mahesh Babu was ruling as the leading celebrity from South India. His popularity has waned a bit in the recent time. Pawan stood at 69th place with 11.33 crores. Allu Arjun at 81st place with 7.74 crores. Tamil actors Suriya at 25th place, Ajith at 27th place and Vijay at 31st place.