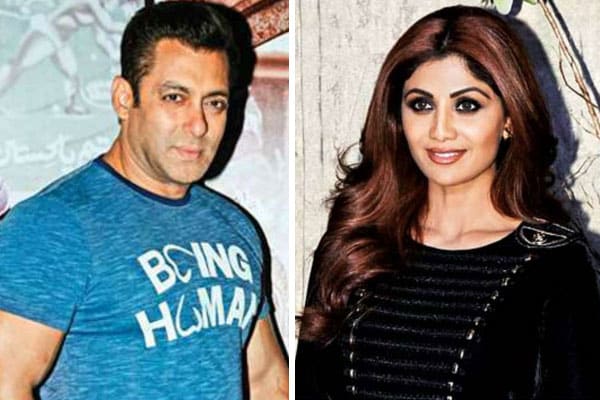 Police complaint on Salman Khan and Shilpa Shetty
Stars need to be even more cautious nowadays while making any comments on public media. Comments made by Super star Salman Khan and heroine Shilpa Shetty's comments in another (unrelated) TV show drawn criticism from a community as the comments hurt their feelings and they filed a police complaint on both these actors.
Salman Khan, during the promotions of Tiger Zinda Hai had used the word 'bhangi' referring to his dancing style. Salman Khan, while promoting his latest movie Tiger Zinda Hai in a talk show, says he does not do certain dance steps if they "make him look like a bhangi". On the other hand, Shilpa Shetty during her interaction with in TV , used the word 'Bhangi' to describe the way she is dressed at home. Dictionary meaning of the word says -a Hindu sweeper or scavenger being a member of one of the lowest untouchable castes. Bhangi or Mehtar is a derogatory term used to refer to members of the Valmiki caste, a severely disadvantaged group in the Indian caste hierarchy. These actors using the term to describe themselves in unflattering situations is obviously offensive.
The Valmiki Community has filed a case against both the actors for using the word 'bhangi' that has hurt people's sentiments. They have lodged a police complaint against Salman Khan and Shilpa Shetty Kundra and urged strict action against the film stars. A copy of the registered complaint by the Valmiki Samaj Action Committee Delhi has been shared on their Facebook page.