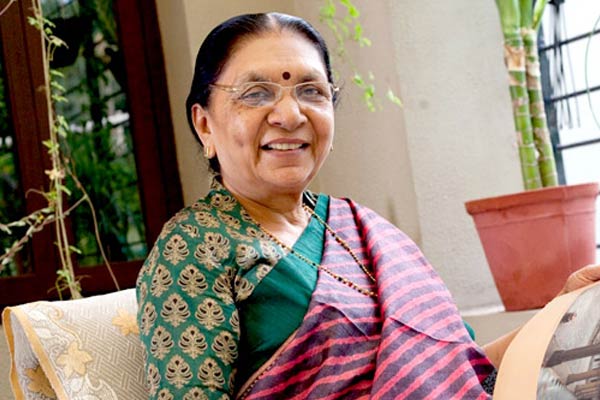 Former Chief Minister of Gujarat Anandiben Mafatbhai Patel will reportedly be appointed as the Governor of Andhra Pradesh and Telangana relieving E S L Narasimhan. Prime Minister Narendra Modi is allegedly considering to give a significant position in Centre to Narasimhan. Speculations are rife that either he will be bestowed with a position in National Security Council or will be conferred with an advisory role.
It may be recalled that Anandiben succeeded Modi as the chief minister of Gujarat. If Anandiben is not picked, a senior BJP leader Shankar Murthy from Karnataka seemingly is in the race to become the Governor of the Telugu speaking states. Kumudben Joshi was the only woman governor in the erstwhile Andhra Pradesh. Anandiben will be only the second woman governor for AP and first for TS.
The Union government is working on filling up the existing vacancies at Raj Bhavans in almost seven states in the country. The Telugu Desam party leader in Telangana, Mothukupalli Narasimhulu will be most likely named as governor of one of the seven states. BJP leaders are contemplating on replacing Dalit governor Kovind with another dalit Narasimhulu in Bihar. In case otherwise, they might as well appoint him as the Governor for a north-eastern state.