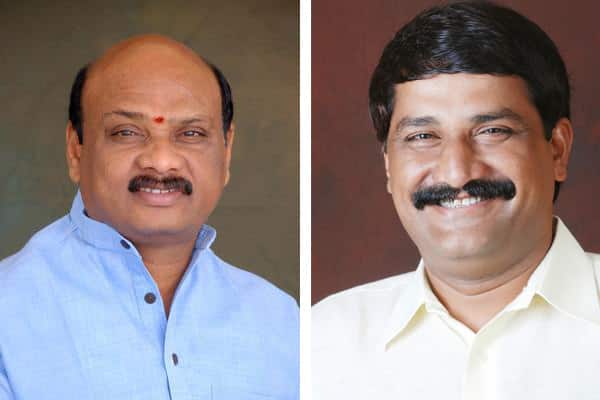 The differences between the two Vishakapatnam Telugu Desam Party Cabinet Ministers Ganta Srinivasa Rao and Ch Ayyanna Patrudu have surfaced again. In the wake of allegations of Vishaka land scam, HRD Minister Ganta severely criticised Minister for Roads and Buildings Ayyanna accusing him of tarnishing the party's image. He held the latter responsible for bringing a bad name to the party. To this extent, Ganta wrote a letter to the Chief Minister Nara Chandrababu Naidu.
Ganta said that a comprehensive inquiry into allegations of land scam is being done by CID. It may be recalled that last month Ayyanna minced no words and demanded strict action against the ruling party leaders involved in the scam. Known to be arch rivals, the duo had patched up with the intervention of the chief minister in February. The peace mission seemingly failed within three months.
Chief Minister several times in the past intervened in their rattle as it was causing a vertical division in the party. While Ganta has the backing of Chandrababu, Ayyanna Patrudu enjoys the support of Nara Lokesh and Nandamuri Balakrishna.