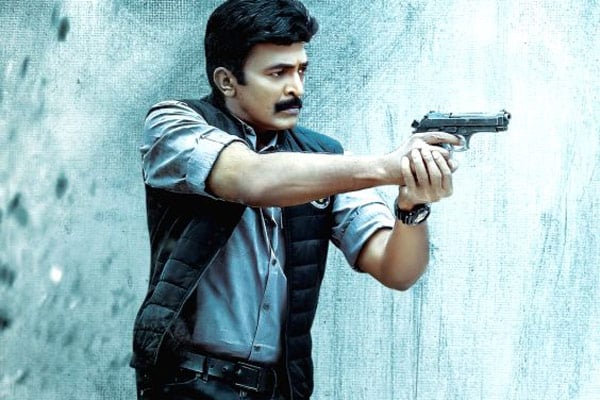 PSV Garudavega satellite rights
Garudavega, from national award winning director Praveen Sattaru is still the talk of the town. This movie showed, yet again, if the content is good, how an underdog movie can become a super hit. Though it is now getting all the applause, it was not the same case before release. Makers were under tremendous pressure before the release as the buyers didn't come forward because Raja Sekhar and Praveen both did not have any craze among audience.
But now, after the release, the movie got very good talk and the makers are getting very good offers for satellite rights. It seems Gemini and Zee Tv are offering in the range of 4 Crs but makers are now expecting 5 Crs. Same way, for Hindi digital and satellite rights 2.5 Crs are being offered by the buyers but again makers are expecting 3.5 Crs. Jeevitha Rajasekhar invested almost 8 crores in this movie and with these satellite and Hindi digital rights, they will be able to recover that amount. As movie is running successfully in theaters, producer is confident of recovering his share of 4 crores.
So overall Garudavega movie turned the tide that was against Rajasekhar till now into his favor.