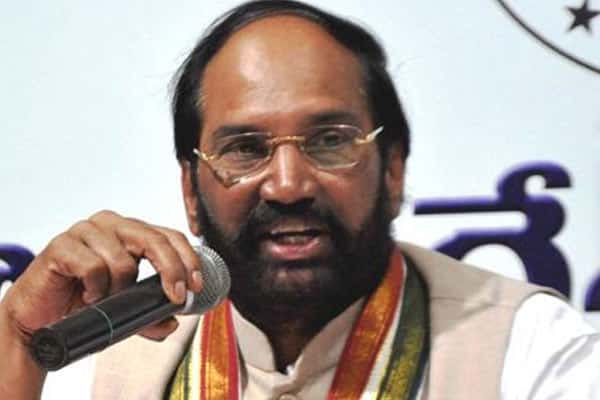 Telangana Pradesh Congress Committee President Uttam Kumar Reddy has expressed his happiness over the news that TS CM KCR is likely to go for early assembly polls in Telangana.
Taking to twitter a few hours ago, Uttam Kumar Reddy said "Whether it is May 2019, or December 2018 or TODAY @INCTelangana is fully prepared and geared up to pull down TRS' corrupt and insensitive regime. Early polls are good news for the people of Telangana as we can get rid of KCR a few months earlier".
The tweet comes after KCR expressed that TRS is poised to win more than 100 seats out-of-119 seats in the Telangana Assembly. The announcement came after KCR's Delhi trip, during which the TS CM met Prime Minister Modi. Though KCR is quite confident about TRS's win in the upcoming elections, it is highly unlikely that the figure would be above 100.
With surveys hinting at bad governance, especially in the northern districts of Telangana, it is quite obvious that TRS will change its candidates. This will not only prove the fact that sitting MLAs have failed but also gives the opposition, Congress party an added advantage. Looking at the confidence of TS Congress party, the upcoming elections are definitely not going to be a cakewalk for KCR and Team.