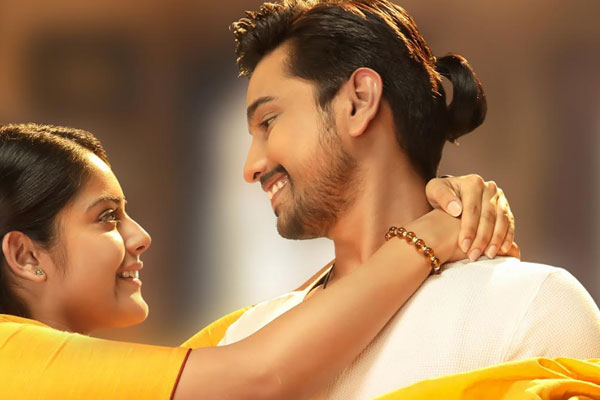 Lover Audio Review
Lover is an upcoming romantic flick starring Raj Tarun and Riddhi Kumar in lead roles. This film is produced by prestigious production house Sri Venkateswara Creations headed by Dil Raju. Music for the film is composed by Ankit Tiwari, Sai Karthik , Arko , Rishi Rich and Ajay Vas.
The album begins with a funky fusion number Naalo Chilipi Kala sung by the talented artist Yazin Nizar and compsoed by Sai Karthik. The usage of sublime violin with peppy beats is the biggest highlight of this song. The composer attempts to strike a union between Western rhythm and Indian melody- and succeeds in it greatly. The violin bit is interestingly set in Raaga Abheri and the interludes swiftly follow the lead raaga in strings.
What A Ammayi is a mass number but with classy overtones. Sonu Nigam sings this song with his melodious vocals and the song is well supported by thavil beats and digital sequencing. Arka composed this song with a great level of grip over the theme and does it greatly. Sri Mani's lyrics are funky and also has the usage of conversational lines. The song also has an American Country aspect to it but sticks to Telugu flavours as well.
The album takes a turn with Adbutham composed by Tanishk Baghchi which brings the beauty of classical mandolin fused with techno beats. Jubin Nautyal's perfection in vocals is worth mentioning. The song is effectively composed by Raaga Mohanam- the raaga of Romance which blends to Western C Major scale with great ease. The usage of thavil is quite brilliantly done in the midst of modern chord progressions.
It is now time for a dance number Ramuni Baanamula sung by Sri Charan which also has an inspirational look in terms of lyrics by Sri Mani. The song has peppy rhythm which is quite foot tapping and blends with modern riffs. The interludes maintain the pace with great confidence and balance. Usage of electric guitar gives the song a rock feel too.
A beautiful number Anthe Kada Mari sung by Ankit Tiwari, and very talented Jonita Gandhi arrives in style next. Lyrics by legendary Sirivennela Sitarama Sastry prove once again why he is the brilliant master lyricist. The song brings a beautiful soul feel to the entire album and usage of harmonica along with acoustic guitar is worth mentioning.
The finale occurs with a melancholic ballad Yevaipuga Naa Choopu sung and composed by Ankit Tiwari. However, the song has great resemblance to Titanic's soundtrack my heart will go on in terms of the celtic flute usage in the prelude. Interestingly, the song transforms to a trance number in terms of the paced up rhythm and soulful singing as well. In short, it is a fitting ending for a brilliant album!
Verdict:
Lover is a promising album delivered by multiple composers as a single entity. The melodies in this album will be surely admired for days to come!
Our Picks: Adbutham, Anthe Kada Mari