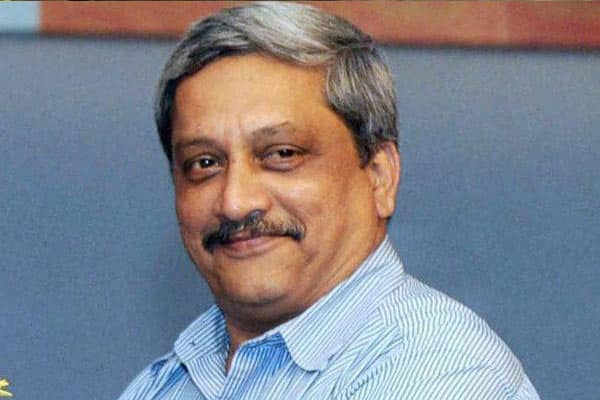 Goa Chief Minister Manohar Parrikar won the by-election in Panaji Assembly constituency. He secured 4803 votes more than his nearest rival. Parrikar resigned as the Union Minister of Defence to become the Chief Minister of Goa in March.
Since Parrikar was not an MLA when he took charge as Chief Minister, he had to get elected to the assembly within six months as per law.He will resign from Rajya Sabha membership next week.
Parrikar contested on a BJP ticket against Congress nominee Girish Chodankar and Goa Suraksha Manch's Anand Shirodkar. Parrikar polled 9,862 votes against 5,059 by Chodankar. In Valpoi constituency of Goa by-poll BJP's Vishwajeet Rane won by a margin of 10,066 votes.