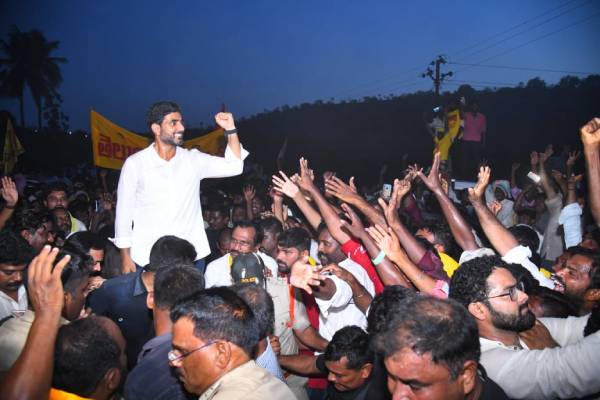 As TDP general secretary, Nara Lokesh, pointed out the problems of the Adoni students, the State Government on a war footing basis released the GO setting up a degree college at Adoni.
During the Yuva Galam pada yatra, when the local students brought their problems to the notice of Lokesh, the TDP general secretary while addressing a public meeting at Adoni on April 21 raised the matter and even promised to set up a degree college there once the TDP is back into ruling.
However, the State Government has released the GO on May 31 sanctioning a degree college for Adoni and the people are thanking Lokesh profusely for getting their dream realised.
On Friday, the villagers of Chantivaripalli submitted a memorandum to Lokesh during his pada yatra on the problems that they are encountering on a day-to-day basis. Responding to their memorandum, Lokesh said that after the YSRCP came to power almost all the rural areas got totally destroyed and the funds meant for rural development were diverted.
Promising supply of safe drinking water to every household immediately after the TDP forms the coming government, Lokesh said that basic facilities like streetlights too will be provided in all the villages. The panchayats will be strengthened by allocating enough funds, Lokesh said.
The TDP general secretary had selfies with all his followers at the Chantigaripalli campsite. The party activists gathered at the campsite are from Rajampet Assembly segment of Annamayya district.