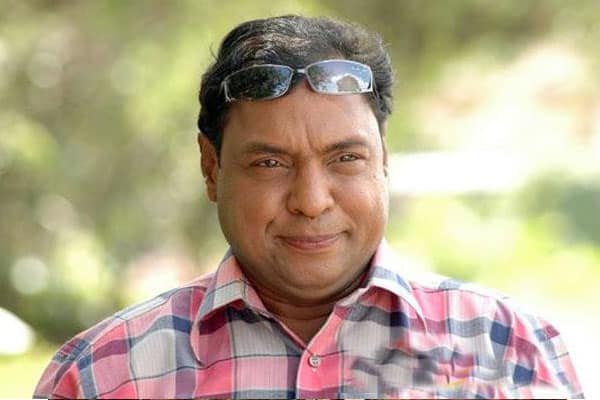 Out of all emotions, comedy is one of the difficult histrionics to showcase the best. Because, if the timing or anything relating to the actor are haywire, the entire character becomes futile. During the 80s, a new wave of comedy movies began thanks to directors like Jandhyala and Vamsi. That decade also witnessed a bunch of new talents which include Brahmanandam, Kota Srinivasa Rao , Tanikella Bharani and what not? But in the midst of such tough competition of comedians, a short and portly gentleman named Gundu Hanumantha Rao made his mark in Telugu Comedy with his peculiar timing, interesting facial expressions and hilarious body language!
The sudden demise of Gundu Hanumantha Rao has shook the entire Telugu Film fraternity but we at Telugu 360 bring you the best characters played by Gundu Hanumantha Rao- as a heartfelt tribute to the actor.
The Deaf Man in Aha Na Pellanta: This peculiar role is quite a treat to watch because , whenever Aragundu (Brahnamanandam) speaks the entire sentence, it is not heard by this funny man. But when Aragundu stutters to speak something, he gives an expression of satisfaction saying everything is crystal clear! The tagline "Vinapadale!!" and "Sare, Alage Cheddam!" come with tremendous perfection from Gundu Hanumantha Rao!
Gundu in Rajendrudu Gajendrudu : It was S.V.Krishna Reddy who gave Gundu Hanumantha Rao amazing break with a string of comedy films. Their journey began with Rajendrudu Gajendrudu where the actor was spotted throughout the film as Hero's sidekick. Nobody can forget the "Fevicol Toothpaste" scene in the film which is downright hilarious!
Gundu from Yamaleela: The success streak continued with Gundu Hanumantha Rao reprising the sidekick role with ease once again-this time with Ali. He almost gets every punchline equally with the hero and of course Yama played by Kaikala Satyanarayana.
Compounder in Subhalagnam: Gundu Hanumantha Rao got the cheesiest lines as the compounder to a funny doctor played by Tanikella Bharani. This duo rocked the screen along with the king of comedy Brahmanandam!
Funniest Father in Jalsa: The brilliant comedian's timing was unleashed in a best way with Trivikram Srinivas in which he has a cool role of conversation with the psychiatrist with an air of coolness and relaxation!
Aamudaala Anjaneyulu: This TV series has all the right to be made into the top best roles done by Gundu Hanumantha Rao. His chemistry with Sivaji Raja and Harshavardhan is quite a delight to watch and the tantrums done by Hanumantha Rao is something unforgettable.
Telugu360 deeply regrets the loss of such amazing comedian and may his soul rest in peace!