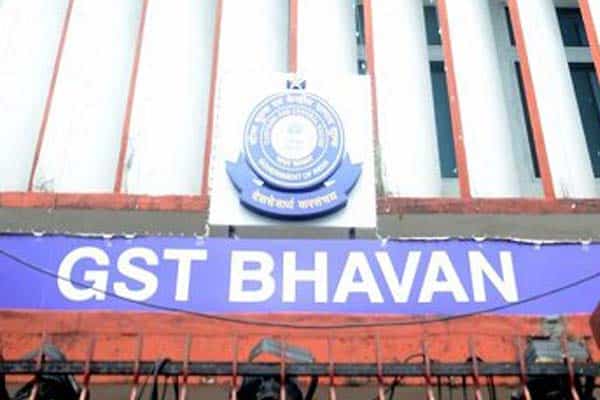 Implementation of GST and subsequent slowdown in the manufacturing sector is expected to drag down India's growth to 6.5 per cent in 2017-18, official data showed on Friday, even as industry analysts projected economic growth to be higher due to a favourable base effect.
The Central Statistics Office (CSO) projected that economic growth rate for 2017-18 will be lower than the 7.1 per cent achieved in 2016-17.
According to Chief Statistician T.C.A. Anant, the de-stocking disruption caused by the GST implementation has impacted the full-year Gross Domestic Product (GDP) estimates.
The CSO's estimate of national income for 2017-18 showed the GDP at constant (2011-12) prices for 2017-18 is likely to attain a level of Rs 129.85 lakh crore.
"The growth in GDP during 2017-18 is estimated at 6.5 per cent as compared to the growth rate of 7.1 per cent in 2016-17," the Ministry of Statistics & Programme Implementation said in its estimate of National Income for 2017-18.
Earlier, the country's GDP growth for the second quarter of the current fiscal ended September 30 was 6.3 per cent — up from 5.7 per cent reported during the first quarter of 2017-18.
The Gross Value Added (GVA), which includes taxes, at basic constant prices (2011-12) is anticipated to increase from Rs 111.85 lakh crore in 2016-17 to Rs 118.71 lakh crore in 2017-18.
"Anticipated growth of real GVA at basic prices in 2017-18 is 6.1 per cent as against 6.6 per cent in 2016-17."
The data disclosed that sectors like 'public administration, defence and other services', 'Trade, hotels, transport, communication and services related to broadcasting', 'electricity, gas, water supply and other utility services' and 'financial, real estate and professional services' registered a growth rate of over 7 per cent.
On the other hand, growth in the 'agriculture, forestry and fishing', 'mining and quarrying', 'manufacturing' and 'construction' sectors "is estimated to be 2.1 per cent (from 4.9 per cent), 2.9 per cent (from 1.8 per cent), 4.6 per cent (from 7.9 per cent) and 3.6 per cent (from 1.7 per cent)", respectively.
Releasing the GDP first advance estimate, Anant said their projections for the entire fiscal showed that the nominal GDP calculated at market prices is expected to grow at 9.5 per cent, which is lower than 11.75 per cent estimated in the Union Budget presented last February.
The nominal GDP will be used as the benchmark for most indices in the forthcoming Union Budget to be presented on February 1.
"Implicit calculation suggests growth in the second half of 2017-18 will be better thatn the first. For the next two quarters we have projected a growth 7 per cent..so the increase of Q2 will be maintained," he told reporters here.
"Number of figures had come in low for the first quarter for the GDP coming in lower at 5.7 per cent because of industry reaction in anticipation of GST (Goods and Services Tax) coming in," the CSO said.
Anant said that with more corporate data now being available since the second quarter, including the GST collections for November, although GDP is estimated to growth further, the dampening effect of the first quarter's fall would pull down the grwoth rate for the full year.
He also indicated that the government could find it difficult to achieve its fiscal deficit target of 3.2 per cent of GDP.
"Assuming that budgetary targets will be met, which gave a fiscal deficit of 3.24 per cent, our figures estimate it to be at 3.29 per cent, which rounding off becomes 3.3 per cent," he said.
Reacting to the numbers, analysts said they expect GDP growth for the fiscal to go above the 6.5 per cent-mark due to a favourable base effect.
"The advance estimates for the full year have been based on limited data, which would be available for a period of 6-9 months for different sectors. Therefore, they are not fully factoring in the expected pickup in growth in the later months of FY2018, related to a favourable base effect and a 'catch up' following the subdued growth momentum in H1 FY2018," said Aditi Nayar, Principal, Economist at rating agency ICRA.
"Accordingly, the advance estimates for GDP and GVA growth appear to be understating economic expansion for FY2018, in our view," Nayar said.
"Since these estimates are based on data till November 2017, it has not captured the latest up-tick in the vehicle sales and the improvement in the steel and cement sectors; we expect the final numbers to be revised upwards as and when they happen," said Arun Thukral, Managing Director and CEO, Axis Securities.
"Given the tepid growth estimates from agriculture, it gives us a feeling that the budget 2018 will have a higher focus on agriculture and rural economy. And as the estimates are missing the RBI expectations, the central bank is likely to pause in its next policy meeting in February 2018."