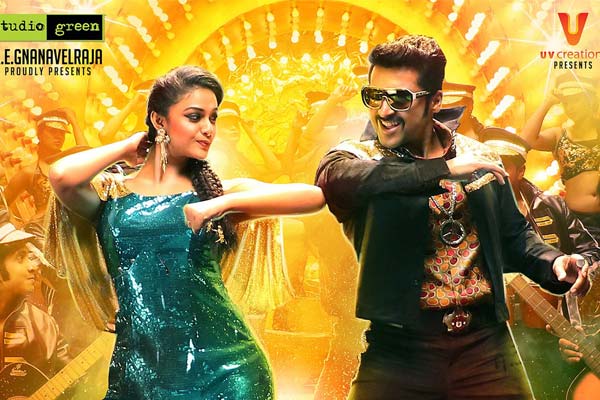 Anti-smoking and anti-drinking disclaimers have become a part and parcel of every film in India. It is a rarity these days to find movies without featuring scenes with these harmful habits. The disclaimer advertisements are usually played at the start and during the intermission of all films. Mahesh Babu's SPYder was the most recent film which didn't feature these ads because there was no single scene in the film involving drinking or smoking.
Now, Suriya's upcoming film Gang, which has been titled as Thaana Serndha Kootam in Tamil, has taken the anti-smoking and anti-drinking stance. Speaking to the media ahead of the film's grand release, Suriya revealed that there will be no smoking and drinking disclaimers before the film as it isn't necessary.
Starring Keerthi Suresh and Ramya Krishna in important roles, the film is directed by Vignesh Sivan and is set to square up with Telugu films at the Tollywood box office this Sankranthi.