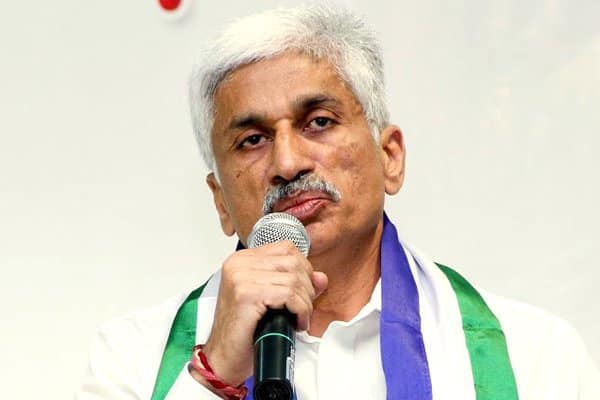 BJP MP GVL Narasimha Rao has begun targetting the YCP government. He has indirectly questioned the wisdom of spending Rs. 1.8 cr on Iftar dinner when the AP state has a deficit budget problem. Iftar dinners are also organised in BJP-ruled states but they don't have financial crunch on a huge scale.
Meanwhile, the YCP leaders are objecting to the comments on Iftar cost. Party MP Vijayasai Reddy tweeted saying that during Chandrababu Naidu's rule, Rs 18 lakh was spent on nuts only for four persons. The YCP leaders say that the Iftar should not be seen as not just a dinner but something held in an official, formal way.
GVL Narasimha Rao's response has created sensation in political circles as this is the first time that the BJP leader has reacted against the YCP government. This is ringing warning bells for YCP leaders who obviously cannot hit back at BJP leaders.
ఆంధ్రప్రదేశ్ రెవెన్యూ లోటు ఉన్న రాష్ట్రం. విలాసవంతమైన పోరాటాల పేరుతో చంద్రబాబు నాయుడు దుబారా చేసి ఇంకా దెబ్బ తీశారు. లౌకిక దేశంలో మత పండగలను ప్రభుత్వ ఖర్చుతో చేయటం తగదు. ఇటువంటి పోకడలకు భవిష్యతులో కొత్త ముఖ్య మంత్రి @ysjagan గారు తావివ్వరని ఆశిస్తాను. https://t.co/tdvg4rJ3nd

— GVL Narasimha Rao (@GVLNRAO) June 4, 2019
Telugu360 is always open for the best and bright journalists. If you are interested in full-time or freelance, email us at
Krishna@telugu360.com