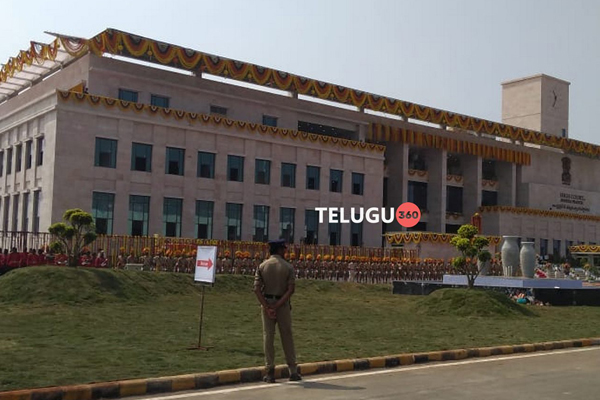 The AP High Court heard a petition filed by social activist P. Srinivasa Rao for stopping the demolition of Praja Vedika at Vundavalli in Krishna river Karakatta. The court heard both parties till after midnight and finally refused to stop the demolition. The petitioner contended that the present government is wastefully taking up demolition of a Rs. 8.9 crore worth structure which could be used for some public use. He also argued that the demolition should be taken up only after the government discusses it in Assembly and takes a final policy on all illegal structures in Karakatta and all across the state.
The court posted the next hearing after two weeks. Over 80 per cent of the Praja Vedika structure was brought down to the ground with the help of JCBs throughout the night and by Wednesday morning. The TDP asked CM Jaganmohan Reddy whether his own luxurious residential building at Lotus Pond in Hyderabad was a legally constructed one. Was Jagan's Lotus Pond residence not constructed by filling up part of a big water body in the middle of Hyderabad?
BJP AP President Kanna Laxminarayana said demolition of Praja Vedika alone would not be correct and the Jagan Reddy government should remove other illegal structures also. He advised Jagan to stop politics of diversion on Special Status and cooperate with the Centre for development of Andhra.