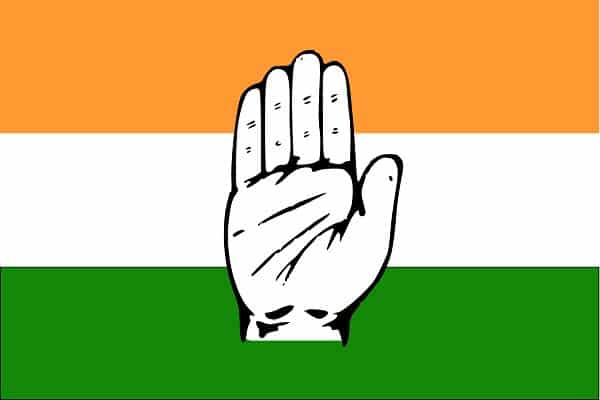 The politics in undivided Warangal District are being heated especially in Congress as the party is yet to announce its candidates and majority of aspirants have already launched election campaign claiming with confidence that the party would give ticket to them.
Though the settlement of seats between the parties under Mahakootami has not finalized, the Congress leaders are roaming around their respective constituencies, where other political parties including CPI and TJS are seeking ticket under the alliance.
As many as 12 segments are existed in undivided Warangal and at least 2 leaders from the congress party desire to contest this time. While Nayini Rajender Reddy is seeking ticket from Warangal (west) assembly segment, another senior leader Mr. Narender Reddy has boosted up his strategies in getting more score from the High Command. In the previous elections, Ms. Yerrabelli Swarna was the contender from Congress and she lost her election. Mr. Rajender has already begun his campaign and Mr. Narender Reddy, who recently joined in the party, is claiming that the party gave assurance to him on ticket.
In Vardhannapet, senior leaders Mr. Kondeti Sridhar, Mr. Nammindla Srinivas and Mr. Bakka Jadson are seeking party's ticket. Mr. Sridhar lost his election last time and the other two leaders are roaming around Hyderabad and Delhi for ticket. In Palakurthi, Mr. Janga Raghava Reddy has already launched campaign while Ex-MP (RS) Mr. Rapolu Ananda Bhaskar is demanding High Command for the ticket.
The Telugu Desam Party (TDP) which is in the alliance of Mahakootami is seeking Station Ghanpur ticket. But, few congress leaders including ex-Minister Mr. Vijaya Rama Rao, Doctor at Osmaia Hospital Dr. Ramesh and senior leader Mr. Dommati Sambaiah are seeking ticket from here.
In Dornakal, Mr. Ramchandra Naik and Mr. Malothu Nehru Naik desire party ticket. In Mahbubabad, Mr. Balaram Naik has strong cadre but, TDP is asking the seat. The similar situation is existed at Narsampet, Mulugu and Parakala segments.