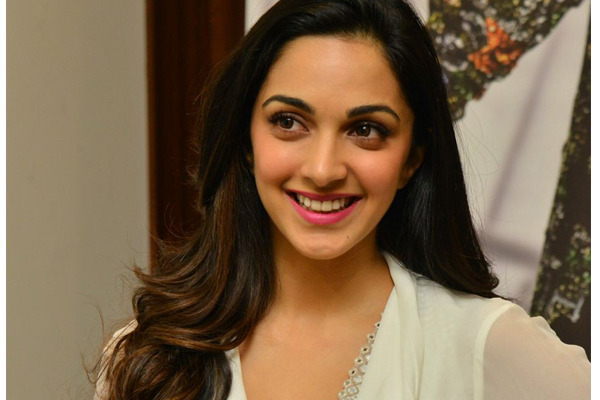 Actress Kiara Advani, who is finishing the shoot for her Telugu film opposite Ram Charan and gearing up to work on the Akshay Kumar-starrer "Good News", says that she wants to entertain audiences from across the country without differentiating between Bollywood and regional cinema.
"I want to be a pan-India entertainer and entertain everyone who wants to watch me. If there are good scripts regardless of the language, I would like to take them up and entertain as many people as I can," Kiara told IANS.
"I am very fortunate that my first South film 'Bharat Ane Nenu' did so well and became such a big blockbuster. It has been such a great experience that I would surely love to keep entertaining that audience as well," she added.
Though Kiara started her career in 2014 and worked in several films, she got noticed by the audience and the film fraternity after the Netflix release "Lust Stories". It was an anthology where she acted as a housewife in the segment directed by Karan Johar.
She is also making a special appearance in "Kalank", a film which will be produced by Karan.
"Karan is a person who has done incredible films. He is somebody that I have always wanted to work with and he has put so much faith in me. I really want to make him proud and I want to work hard because he has been a huge support in my life," said the actress, who shared how her life changed after "Lust Stories".
"I have been getting a lot of exciting offers from writers and exciting scripts my way. There's a lot of trust in me to play a lot of different characters and I would probably want to try all of it and work hard and live up to the expectations," said the "M.S. Dhoni: The Untold Story" actress.
Soon, she will start shooting for "Good News". "I have started prepping for this film to get into this character", she said.
While Kiara is enjoying her popularity in the film industry and on social media, she said that she takes the tag of 'influencer' with responsibility.
She has also associated with 'Skechers Performance Walkathon'.
Kiara said: "I think we are in a position where we should influence responsibly. For the marathon, you probably need training but for a walkathon, you have been training since the time you were a year old. So, it's the best way and the basic way to stay fit and active."
'Skechers Performance Walkathon' will take place here on October 7 on the occasion of World Walking Day.