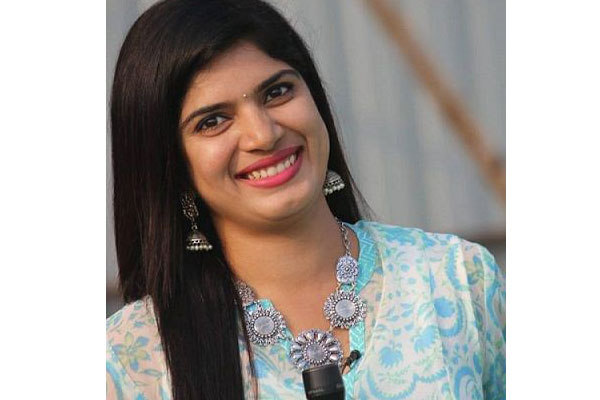 Bigg Boss 2 Telugu finalist Deepthi nallamothu share experiences in Bigg Boss house in an interview to a TV channel. During the interview, while answering to a question, she told, between Kaushal and Geetha Madhuri , she wanted Geetha Madhuri to win the title. She also told, she is very happy and contented with her performance in the show. She told, Big Boss team approached her after seeing her videos in Tv9. She revealed that her family members encouraged her to participate in this show.
On safe game comments:
She answered to the comments after playing safe game in the house. she told, she is always like that – be it is organisation or be it in the family, she never shout at anyone even if she feels that what they are doing is wrong. she added that, at max, chicken Express her opinion firmly but softly.
Tanish and Nandini phonecalls:
She got phone calls from Tanish and Nandini during the interview. Tanish had special bonding with her during the show.Tanish told that she was there for him in all the tough situations. Nandini also was her best buddy at a point of time in the show. Deepti told Geetha Madhuri was her best buddy in the house and added that, had Geetha Madhuri was not there in the house her journey would have been much difficult in the house.
On Kaushal and his Army:
Deepti told that she is very happy for Kaushal for getting huge fan following through Bigg Boss 2 show. She added that, all the 17 contestants are winners in a way, because they were selected from crores of people and that itself is a very big achievement.
On Kaushal versus Geetha Madhuri:
Kaushal and Geetha Madhuri top two contenders for the title. Deepti stood at 4th place. So when the anchor asked, what was her mind set at that point of time, she answered that, between Kaushal and Geeta, she wanted Geetha to win because she was her best buddy in the house.
On manipulating Bigg Boss voting pattern comments:
She told, there is nothing fake in Bigg Boss show and it is 100% reality show. Many people think that voting pattern is manipulated, show is scripted, and the tasks are fake. But Deepti , who was in house for more than hundred days, clarified that there is nothing fake in this show and they don't give any scripts for the housemates.
Finally she told that she is very contented with her performance in the show. She revealed that many people told her, that they expected her to be at least runner-up and which itself is a very big compliment for her.