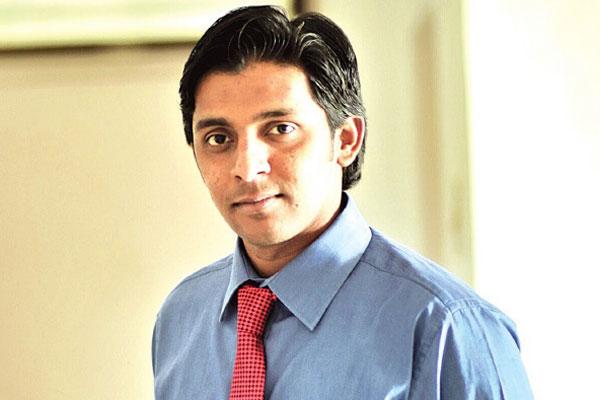 Pelli Choopulu comedian priyadarsi pulikonda interview
The latest budget-film sensation Pelli Choopulu is creating ripples in  Tollywood in how a film should entertain with clean and healthy fare. Priyadarsi, better known as Kaushik in the film is the cornerstone of comedy in the film and already the toast of the town. He  is here to rock in Tollywood with more dashing roles. As we learn from this elaborate interview, here's an actor who not only knows his craft but also got a discerning eye on what makes movies click and succeed. Presenting an overview of the future star who straddles many worlds of acting, directing, writing and production. Excerpts from interview.
Please tell us about your background.
I grew up watching films like Sagara Sangamam and I realised the power of performance watching legends like Kamal Hassan. I decided then to be in films.I follow his work a lot. Education wise, after graduation, my perspective about life changed when I joined MA (Mass Communication) in Hyderabad Central University. It created a paradigm shift in my outlook towards Cinema. It had nothing to do with acting, but the cross-pollination of ideas there helped me become a thinker, a critical thinker. After the course, I started working for a firm called Pixelloid where I worked for 15 months making corporate videos, small ad films, short films, and assisting in mainstream movies. I made three short films as a writer-director and acted in 13 short films. Then Junoon happened – my second short-film after which I started showcasing my work for roles in films. These were very short films shot with 5-D cameras. The content was great but the technicians didn't get highlighted because there was no distribution. I acted in about eight feature-length films. Terror starring Srikanth was a prominent film for my role. I am also playing a role of a radio-operator in forthcoming bilingual film Ghazi in which I decode encrypted messages.
So, Pelli choopulu was not really your first film…
Yes, I didn't have visibility even if I acted in many roles before. Terror I thought would get me that mileage but didn't. Pellichoopulu made me famous now.
How did you land the role in the film?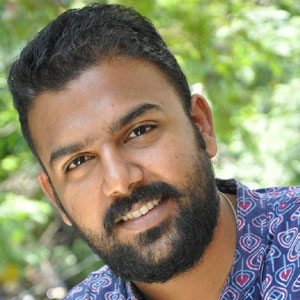 I knew Tharun for over 5 years. The team of Vinootna Geeta was well-known to me. Tharun always saw me as an actor doing serious roles. It was after my audition that he was convinced I can pull off a comic performance in Kaushik's role.
Your role rekindled the magic of Kota Srinivasa Rao's masterly comic touches in Telangana accent…
Yes, Kota garu was always my inspiration. He was multi-talented and I always thought was a gifted linguist in terms of shifting between slangs and making it work. I follow his work extensively.
How was the experience working with Tharun Bhaskar?
Tharun is too good in writing characters which are natural and real. I love the way he writes the story organically and weaves it with narrative. I remember when Tharun narrated the story for my role in Junoon. He just said: The owner and the driver go for a long drive in a car, that's the story. I wondered how can a film have that story. But then his strength lies in extracting performances and weaving a narrative. He takes notes from every short film that others have made and I remember that's how he once observed (from my own film Junoon) how sync sound works. He used to give me a script and ask me to read and tell what's wrong with it. He wants scripts which are original and appealing to read. He thinks he is the first audience and then thinks from their eyes what all they want to see.
What were his inputs for the role of Kaushik?
Typically, the role of a hero's friend in Telugu films is stereotypical, there is the hero who is like the alphamale and then his friends surround him either boasting about him or cracking jokes. But Tharun is different. He explained the story and the characterisation of each of the characters of Vijay and Chitra and the two friends, what they stand for, how they lead their lives and what is the purpose of their life etc. It was so deep in terms of understanding. And then he said, don't meddle with each other, just act in situations from your perspective. Tharun's greatness is that he doesn't confuse actors. There are directors who give lot of research material and information in order to ask them to prepare. Tharun doesn't give too many inputs, he will ask me to leave early, come back fresh and get into the situation.
What about the producers?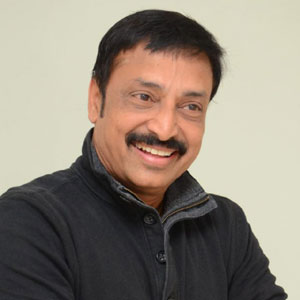 The story did some rounds in the TFI and for various reasons didn't get picked up. But when Raj Kandukuri heard the story, he said okay in fifteen minutes. I am also taller than most actors and that became a problem in bagging some roles in the past because I was told I can't be taller than a hero. But both Mr Raj Kandukuri and Mr Yash Rangineni never had problems with my height from day one. They trusted me and trusted Tharun and left us to just concentrate on our work. Not once did they come on the sets and say, "Dude, why are you doing it this way etc.?"
How do you prepare yourself for the role?
While I was curious about the role of Kaushik and kept hounding Tharun how he looks like, what type of dresses he wears etc, Tharun kept telling me not to get confused. For an actor, all information gives knowledge. But not all knowledge gives wisdom. In this case there was a case of a real-life Kaushik whose life I could see. For another forthcoming film releasing in August called Bommala Ramaram, I am playing the role of a child-abuse boy who becomes an MLA in a closed village. For the role, I delved deep in to a lot of Western literature on how juvenile delinquents end up as sociopaths, I looked at scores of documentatires about the killings of innocents in America, how students take to guns. So, you can confuse yourself with more info. But for Kaushik, Tharun helped me.
Did you meet the real-life Kaushik?
Yes, I knew him for last two years. He had more energy and life and I merely copied his energy level and imitated the way he interferes in matters like the moment in the film, when I whisper to Vijay to ask about dowry. As a character, that's what Kaushik is really – not just a guy with a funny bone but adds to the story, whether instigating the friends to do prank videos or lead from the front with the idea. Kaushik always brings out laughs wherever he is, he is as good as a stand-up comedian in real life. Tharun is the observer. When Kaushik is around, everybody is in splits.
Do you improvise a lot on the sets?
The beauty of Pelli Choopulu is because of improvisation. Tharun is known for tons of improvisation. While there is always a written script on sets, Tharun still turns around and asks, "How can we make this better?". A number of scenes are spot improvisations. The scene in which we sit on a wall and get confronted by Vijay's parents, we suddenly speak gobbledycook on Thermodynamics , that's purely improvised. I just wanted to make no sense of it. There is another scene when we were playing cricket with kids. Although I was briefed about the scene, I was clear I will drop the bat and leave with a stone face as soon as Vijay says,"Lets drink". Improvisation is what made our comedy scenes click in the film.
How was it working with so many newcomers?
A few of them like Gururaj, Kedaar and Anish were veterans. But we didn't feel the difference because everybody acted with a sense of dependence on each other's best outputs. Acting is all about reacting and sense of timing. If we don't depend on each other, the overall work doesn't come out good. We had no issues with the cast because everyone wanted to give their best output, and had utmost clarity on what to do. Because they knew what the content is, there was room for improvisation by everybody. Even Kedar Shankaar garu improvised in the opening scene in titles when he quipped about Jersey cows and Desavali cows etc.
What is your favourite scene and who is your favourite character?
My favourite scene is the one not involving me. It is the scene where Chitra's father comes and gives her a cup of coffee. Chitra is my favourite character in the film because we hardly see strong woman characters in Telugu films. I have seen my sister (lieutenant in navy) and my mother as strong women in my life. But Chitra's character is different – she is entrepreneurial, intelligent.
What about your last brush with Anish Kuruvilla? Was that improvised too?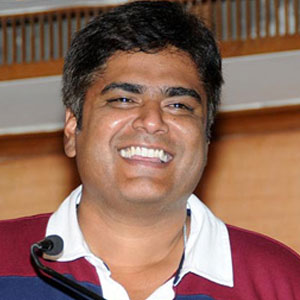 No, that was written. But I lived in that moment when I snub him with an acerbic one-liner which now became my most famous one-liner because as a person I find it still funny why people want to know what you do and keep bothering to ask. We are always asking what did you achieve but nobody is asking how well we are living life. The education system is pushing us into more pressure game and I could relate to it. I have personally gone through a lot of pressures that the character of Prashant went through – I had a tough time convincing my parents I wanted to take a career in acting.
Tell us about memorable incidents on the set.
You remember the scene in which I crack about a pet dog held by Anish's daughter? That was a dog we found on the sets and everybody grew fond of it, kept touching it and petting it. Then Tharun ensured the cute dog was indeed part of a scene. My one-liner about the dog's breed was again spot improvisation.
Did you get compliments from mainstream Tollywood?
Yes, stars like Ravi Teja went ecstatic about my performance, gave me a warm hug and a strong handshake. Victory Venkatesh, Rana Daggubati, Adivi Sesh, Indraganti Mohan Krishna, Ravikanth Perepu (director of Kshanam) also congratulated me. Feels positive when so many greats in Tollywood responded so well to the movie and my performance. Very humbling experience. But more than these compliments, the collective praise for the film is what makes me feel excited.
How was the experience with endorsement given by D.Suresh?
His coming forward to own the film took the game to another level and gave us all an unbelievable uplift. Even the websites and online social media went ballistic about our film and owned the film like never before. The audience, as you now realise is more receptive to talent and content . We should realise that the general audience is maturing, they understand fresh content, they are familiar with world cinema, they are more educated than before and the success of PC proves audience is ready to embrace new content. Hats off to D.Suresh garu for backing us.

What are your future plans? Between the roles of an actor, associate producer, writer-director, a character actor, a comedian, what is going to be your focus?
As of now, I will be in front of the camera. Acting is a liberating experience for me and helped in my inner development. But I don't want to be known as a comedian only. I want to be known as an actor who can pull off versatile roles. I am as malleable as a mound of clay or a jug of water to take the shape that a writer-director wants.

But Tollywood is known for branding and you might become a comedian only…
I am aware of that but I will look out for writers-directors who will give me different roles that will make it work and make me get out of the rut. I told Tharun my next film with him should have a role of a villain or so. My next film Bommala Ramaram will see me in a serious role as I mentioned before. And then Ghazi role. I am also playing a role of a lawyer in another Vijay starrer film Arjun Reddy.
How was working with Vijay Devarakonda and Ritu Varma?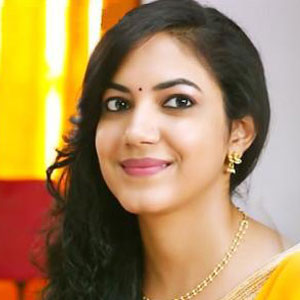 Vijay is a fantastic guy to work with. As soon as I saw the film in the middle of the first half, I messaged him that he is going to be the next big thing in Tollywood. The way he pulled off in this film is incredible. Ritu is a single-take artist. There is not a single shot which Abhay,Vijay and me did in a single-take but Ritu acted in many scenes with an icing on the cake, in single take. She comes prepared, knows her lines, how to emote and can cry without glycerine. When she cries, her cheeks move. I know both Vijay and Ritu for a long time but how they can surprise in performances is what stunned me. Today, when I walk into the theatre, it is this unanimous performance of every body that is rocking us.
What is tough for you personally? How do you find the response in theatres for the film?
It is always tough to make people laugh. If you see even episodes of  the ETV serial Jabardast, you are forced to laugh sometimes because of canned laughter prompts. Mr D.Suresh Babu told us about the difference between a satisfactory laugh and a dissatisfactory laugh in the theatre. You can discern it well when people don't stop themselves. For example, take the case of the film Pokiri, the movie moves seriously with Pandu and Shruti and then you are suddenly forced to laugh at the Bichagadu scene in the film. You are forced to laugh at that scene even though you have an emotional disconnect from the main story. We are not robots to laugh like that. While I am not commenting on films like that, laughter should be organic like in Pellichoopulu.
What do you have to say about the criticism about the film being slow?
I don't agree it is slow, it is just apt treatment for all the characterisations set up in the first half. All of them needed a closure in the second half. Why Chitra's father is always arranging Pellichoopulu, there should be a closure to it. Why Vijay's father is always taunting him and pushing him out, he needs a closure too. How Vijay's idea of marriage is not right, that needs closure too. If you don't establish these lines of closure, then the story would have had a meaningless ending despite comedy in the second half. Most good films have a balance between character establishment and closure. Look at the first part of Gangs of Wasseypur and its sequel. The first half is all about characterisation and the second part about Faizal's efforts to be a don. We have to move out of that mindset of responding like robots that now we have to whistle, watch fights, dance, have an item song etc. We are constantly being corrupted with such kind of ideas. You see the difference between the French version of Oopiri and the Telugu version and you again see the connect differently.
What kind of movies do you enjoy?
As a movie buff, I am just a rag-picker who picks different pieces from different genres of films. We learn and grow from movies. I have many favourite genres of films and directors. I watch French films, Danish films, Iranian films and all art whether in films or literature written by poets like Kahil Gibran, SriSri or Joshua, make you question and push you to the situation of acting with gusto. I admire works of every great director from Mani Ratnam, Francis Cupola, RGV, K Viswanath, Jandhyala, Balachander, Stanley Cubrick, I have learnings and unlearnings from every Great. Sometimes, I just learn what I should not do and project my uniqueness.
How was the response in Andhra?
When there was a premierre in Vijayawada recently, a bunch of guys came and told me they liked my performance because I spoke in authenticTelangana accent. If I diluted it with more Andhra accent to make it polished, the effect wouldn't have as impactful, they said. All comedians bring out their native tongue in their accent, and that's what I tried to do which worked in both the states.
Who are our role models in acting?
I learn and unlearn from a range of greats – Kota Srinivasa Rao, SVR, Brahmanandam, Kamal Hassan, Rao Gopal Rao, Prakash Raj, Santhanam, Vivek, Savithri, even Rao Ramesh.