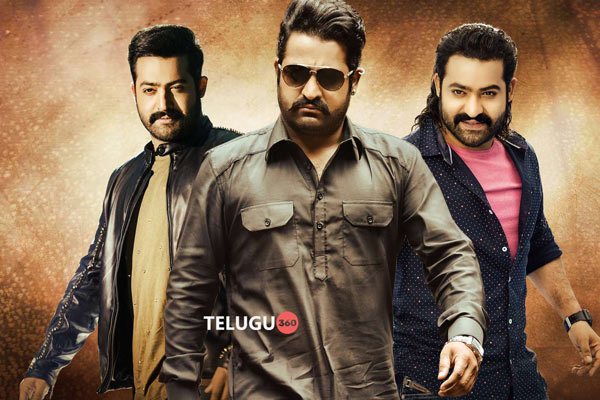 Just two days ahead of the release of 'Jai Lava Kusa', there is an intense debate going on social media regarding the film's story line. While a section claims that director Bobby has come up with a brilliant idea of weaving a story around three brothers, creating an intriguing conflict among them and etching a powerfully negative character on the lines of Ravana for NTR, another section claims that the director has simply lifted the story from a Tamil film. And, the insiders in industry agree with the second section.
A Tamil film titled 'Varalaru' was released in 2006 and became a blockbuster. Ajith played three characters in that film. Inside talk is that Bobby lifted this film's story, made a few changes, roped in a star as big as NTR and filmed it as 'Jai Lava Kusa'. The promos and trailer have already given a vague idea about the story of JLK.
Now, coming to 'Varalaru', hero essays three characters but unlike in JLK, they are not brothers but a father and two sons. The brothers getting separated in childhood, confusing others with the help of their identical looks after reuniting are the similarities in the two films.
Father character in Varalaru is a dance master and in JLK we have theatre concept. Whereas the dance master in Varalaru has a physical disability, Jai character has stammering problem. The former becomes a don and Jai becomes a politician in JLK. These are said to be the few modifications done.
The basic story line of JLK looks similar to that of Varalaru. Will the box office result be same? That depends on the treatment and we will find it out in less than 48 hours.