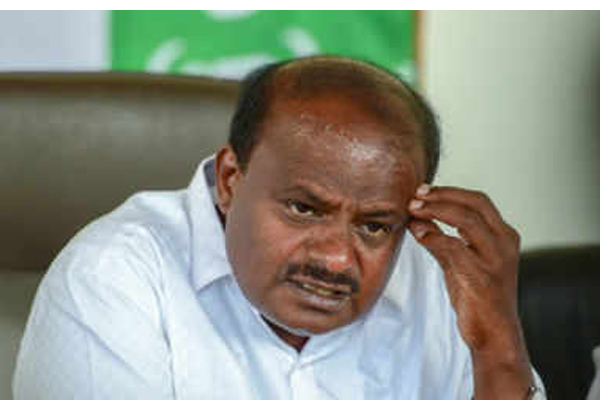 The BJP's game plan is to use all the strategies possible to capture power in Karnataka or create conditions for bringing in the President's Rule. The master plan is that the JDS-Congress combine shall no longer be in power. How long can a minority government run under CM Kumaraswamy? It looks that 14 rebel MLAs are highly unlikely to return to support the JDS-Congress parties any more. The general feeling is that these parties' leaders should have taken prior caution.
As of now, Karnataka Assembly Speaker Ramesh Kumar has not accepted the resignations of the rebel MLAs. Technically, Kumaraswamy can continue till the rebel MLAs return to Assembly and meet the Speaker in person to submit their resignations. There are no immediate signs of the BJP staking claim for the formation of the government as it cannot get enough numbers.
Analysts say that the BJP has already said that it will bring down the Kumaraswamy government which the saffron party is all likely going to do. This may plunge the state into political uncertainty but the BJP is not concerned about that. The extreme political action of BJP indicates its determination to make its presence felt stronger in South Indian states in the coming days. Amit Shah has already given strong indications of his seriousness about winning sizeable number of MP seats in southern states next time.