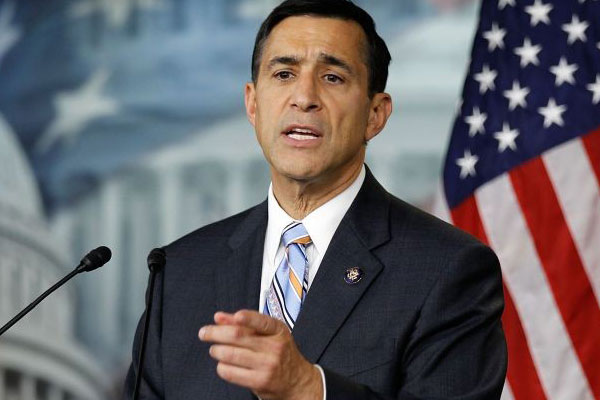 The Donald Trump era which would start in a fortnight, the issue of H1B visa is a hot potato in the United States. Congressman Darrell Issa re-introduced a legislation to modify the eligibility requirements for H-1B visa exemptions and limit the outsourcing of jobs.
The Protect and Grow American Jobs Act, as the bill is known, would require U.S. companies to pay foreign H-1B workers more—$100K, up from the current $60K. The average income in Silicon Valley is $115k, with engineers demanding more than $140k as initial pay. It also removes the exemption for workers with a master's degree as it is easy to get one from un-credentialed foreign university
In lieu of claims by Trump that the H1B visa program is being used to undercut workers, Issa's bill to increase the wages $100k is critiqued as dented. The bill says you can import foreign workers as long as you pay them high is a blessing in disguise for the H1B visa holders.
This bill co-authored by Issa (R-Calif.) and U.S. Rep. Scott Peters (D-Calif.), will put a check on some companies which routinely use the H-1B program as a way to get cheap labor from abroad at the expense of American worker. The bill which is intended to close this loophole in the immigration system, faced opposition last year in Congress, and is likely to encounter further resistance this time around.
Time and again Trump sent out the strongest signals that the H-1B visa program is going get real scrutiny. The bill was shaped after Southern California Edison laid off several hundred employees and contracted workers through consulting firms which hire heavily through the H-1B visa program. During the Trump's election campaign, he was critical of the H-1B visa program and invited displaced IT workers from Disney to speak at his rallies.
Rep. Zoe Lofgren, D-Calif., plans to introduce her own legislation as The Protect and Grow American Jobs Act would hurt the Silicon Valley. Lofgren who extensively worked on immigration reform, plans to allot visas to companies which are willing to pay the highest instead of the existing lottery system.
Trump will not scrap H-1B program entirely as it found no mention on the immigration policy page of presidential-campaign website but it is still difficult to envisage Mr. Trump's policies.
Telugu360 is always open for the best and bright journalists. If you are interested in full-time or freelance, email us at
Krishna@telugu360.com