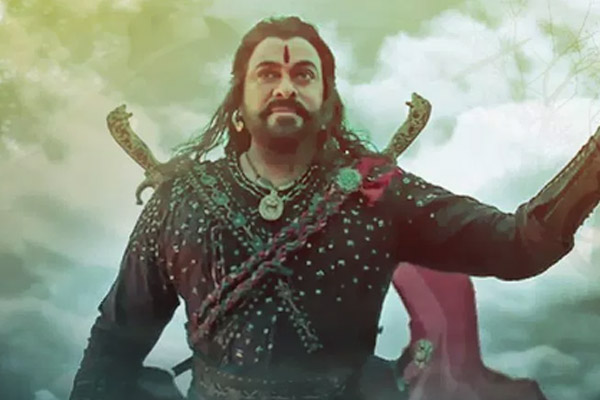 In many of the stories that were presented to Megastar Chiranjeevi, many times writers envisioned that the hero character should die at the end of the film. But Chiranjeevi is the one who rewrites the fate of protagonist by changing that scene.
Back then, when Chiru remade Tamil super hit Ramana in Telugu, he has removed the scene where the lead hero Vijaykanth shoots himself and dies. Rather Chiru coined the idea of carving a court scene where the lead will give a lecture on the things he has done and escapes with minimal punishment.
Coming to Chiranjeevi's latest flick Sye Raa, it is a historical film and the Megastar can't change the story now. We hear that writers Paruchuri Brothers and a couple of professors from Telugu university sat with Chiranjeevi for months to discuss the alternatives to this death scene. Especially with history saying that Uyyalwada's followers and family travelling with his body for a month in the forest before the British got hold of it, how could Chiranjeevi evade those scenes? It's a tough call for him.
Director Surender Reddy has shot all those scenes quite carefully such that both Chiranjeevi and his fans won't get hurt. These scenes come up in the last 15 minutes of October 2nd releasing magnum opus 'Sye Raa'.