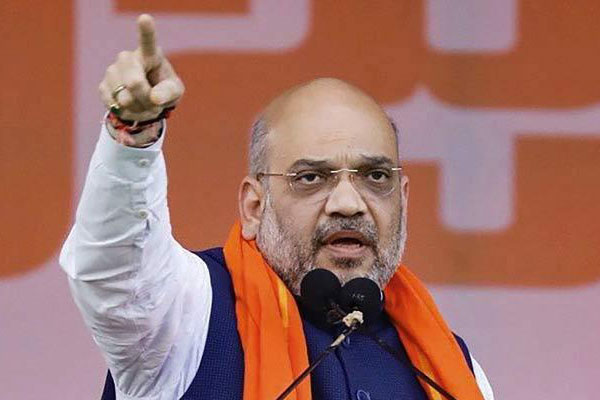 The Bharatiya Janata Party is confident over the rivals' inability to face the 2019 election with a chief minister candidate. On its part, the BJP has PM Modi as its obvious PM candidate. This is what BJP President Amit Shah talks about repeatedly to point out that only the BJP will be able to form a stable government under the leaders of Modi while the rivals have no one single common agenda or leader.
Amit Shah, during a sammelan of party leaders from across the country, once again projected how strong the BJP is among the people now because of Modi's unquestioned leadership. His statements were welcomed by party leaders while the the whole country is talking about the Rafael controversy in the face of opposition allegations.
Amit shah has asserted the Congress and other rivals are trying hard to form a front just to confront the BJP which is enough to say how much stronger the party has emerged under the Modi leadership in the past four and half years. Shah asserted now the situation has become like it is going to be a fight between Modi and others. What BJP leaders like to say is that the Congress is no match for their party at the national level despite the reverses in Rajasthan, Madhya Pradesh and Chhattisgarh.