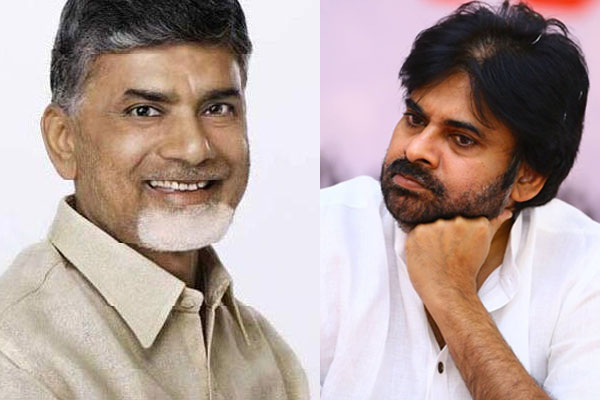 It is known news that AP CM Chandrababu Naidu invited Pawan Kalyan to join hands with him to teach a lesson to BJP that cheated the state of Andhra Pradesh. However, that statement of Chandrababu Naidu drew flak from netizens as they reminded the critical comments Chandrababu and other TDP leaders have been doing on Pawan Kalyan in last 8 months. But now the real reasons behind CBN inviting Pawan Kalyan are coming out.
Pawan Kalyan yesterday made sensational comments that YSRCP leaders are urging janasena party to join hands with them and they are even trying through TRS leaders and pressurizing janasena to join hands with them. (https://www.telugu360.com/te/pawan-kalyan-speaks-about-ysrcp-janasena-alliance/) He also added that, even though both TDP and YSRCP are saying janasena party doesn't have strength on record, backdoor they are trying tooth and nail to form alliance with janasena , which demonstrates the strength of janasena party at grassroot level. Pawan Kalyan also added that , he doesn't need their alliance but only they need his support.
Now political analysts are able to connect the dots that Chandrababu Naidu might have come to know about Pawan Kalyan rejecting the proposal of YSR CP and TRS. So, after knowing this, Chandrababu Naidu might have changed his strategy and openly requested Pawan Kalyan to join hands with him. Maybe this is the reason for Chandrababu Naidu removing the name of Pawan from the gang of Modi, KCR and Jagan .We will have to wait and see how the political equations change in coming days.