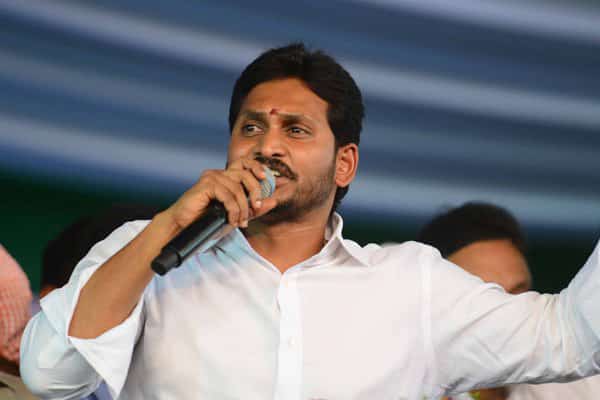 YS Jagan blames Yellow media
ED has recently drawn up a list of top money launderers and the shell companies used by them to do money laundering into and out of the country. The list includes some top politicians of the country including YS Jagan. This news was first published in national media and the excerpts of the article were later republished in local media. Obviously, being leaders from opponent party, TDP leaders highlighted this news and made comments on Jagan. But Jagan's Sakshi now published an article blaming this is nothing but "Yellow media's" attempt to malign Jagan's image .
Elaborate article in Sakshi published today reveals that this is all done as per a preconceived master plan. As per the plan, yellow media (referring to, probably Andhra Jyothy and Eenadu) publishes the news without any proofs and then ruling party leaders use that story as basis and makes further scathing comments on Jagan. Then, the same yellow media highlights these statements to further damage YSRCP's political prospects. Sakshi also reiterates this ED list of "toppers" is a fake news cooked by Yellow media and there is no such list published in ED website. Sakshi also remarks, this is not new and yellow media is doing the same since Jagan came into political arena. In fact Chandrababu met Chidambaram in the dark and conspired to make sure Jagan will be in Jail.
However, Sakshi story conveniently ignored a few facts in this story.It is not the local Telugu news papers that published the news first. It was published in national media which Telugu media republished. Also Sakshi's main argument that the story is fake is based on the fact that ED website never published any such list. The original article never mentioned that the news was published in their website. Also, ED's website is to provide the info to public about their institution but not to keep the details of the cases they are handling. Moreover, Sakshi has been writing for last several years that Chandra Babu met Chidambaram in the dark. Even in today's article too they mentioned the same but Sakshi never proved or showed evidence on that. So if writing something without being able to prove publicly is the attribute of "Yellow media" (as Sakshi defines it), even Sakshi also will become yellow media with this kind of propaganda. Sakshi also tried to explain the shell companies allegation with its regular logic. But people are not buying Sakshi's argument in this aspect as they have seen Jagan's I-T filings growing exponentially each year since 2004.
Anyway, until court either absolves or convicts Jagan, these kind of stories are expected to continue in the media……