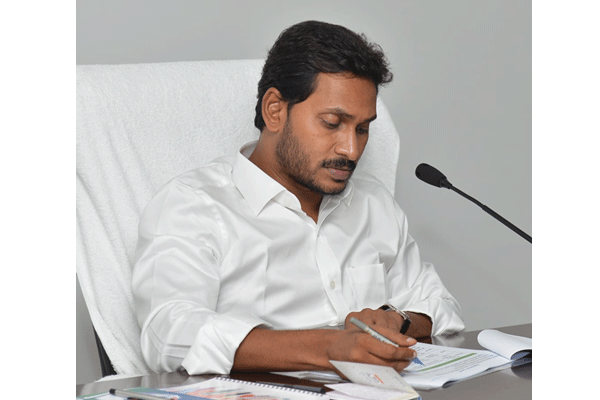 The YCP has got 151 MLAs who go on attacking the TDP on corruption issues. But this is not having the desired effect. In the last 46 days of his rule, CM Jaganmohan Reddy could not come out with strong proofs in either Polavaram or Amaravati works. Against this backdrop, the YCP criticism is losing credibility among the public. At the same time, there is increased attention to the attacks mounted by TDP which has only 23 MLAs. Opposition leader Chandrababu Naidu stepped his attacks against Jagan both within and outside the Assembly.
Taken by surprise, Jagan has begun asking his party MLAs and Ministers to brainstorm on the points so as to corner the Opposition effectively. To his utter dissatisfaction, many Ministers have not even attended a special meeting held by Jagan to discuss the issue of attacking the TDP.
An angry CM has asked for details of Ministers and MLAs not actively taking part in the Assembly discussions. Being the party boss and CM, Jagan would have taken prior measures to activate his party machinery and MLAs in all burning issues. The one mistake Jagan has made was his assurance to employees and party leaders that there would be no Naidu-like harassment in the name of too many video conferences and round-the-clock monitoring. As there is a continuous attack by the 24X7 working Naidu on different issues, the CM is now shaking up his team to become active and gear up for Opposition attack.
Telugu360 is always open for the best and bright journalists. If you are interested in full-time or freelance, email us at
Krishna@telugu360.com