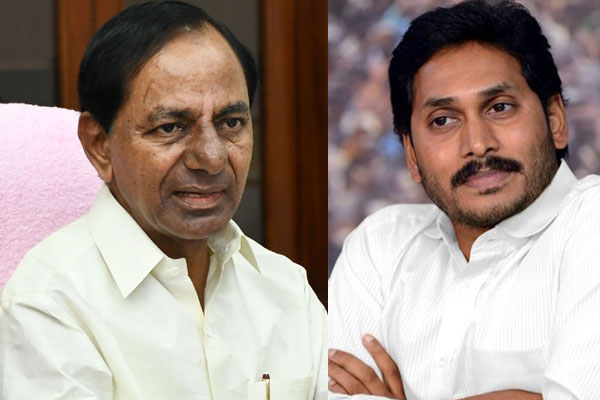 The raids by Income Tax Department on Megha Engineering and Infrastructure Ltd (MEIL) for the past one week are learnt to be sending shivers down the spine of AP CM YS Jaganmohan Reddy and his Telangana counterpart K Chandrasekhar Rao.
This is because both Jagan and KCR are showing 'unusual love' for Megha Krishna Reddy, the owner of MEIL, by awarding him government contracts worth thousands of crores of rupees in Andhra Pradesh and Telangana
During the raids, the I-T sleuths have recovered evidence of large scale bogus expenses, over-invoicing of purchase and sub-contract expenses.
The company also indulged in out of books transactions and manipulation of books to suppress its taxable profits.
The major cause of worry for Jagan and KCR is that I-T department issuing an official press release on these raids saying that, "Evidence of illegal payments through hawala channels running into hundreds of crores of rupees have also been found and seized."
This statement by I-T raises suspicion towards Jagan and KCR as Megha Krishna Reddy is facing allegations of funding YSRCP and TRS in Assembly polls recently and helped YSRCP and TRS coming to power in AP and Telangana respectively.
There are allegations that Jagan and KCR distributed crores of rupees to each candidate to win the elections by hook or by crook and these funds were channelled through 'hawala route'.
It's an open secret that KCR funded YSRCP in recent Assembly polls to beat his arch-rival Chandrababu Naidu in AP and these funds were channelled through hawala.
The BJP-led government at the Centre which is waiting for the right opportunity to strike a blow to YSRCP and TRS in Telugu States and come to power in Telugu States in the next Assembly polls in 2023 and 2024 respectively is understood to be watching the I-T raids keenly on how to utilise these raids to fix Jagan and KCR in the coming days.