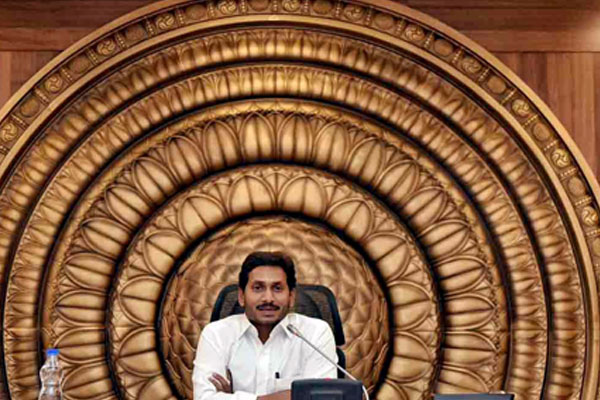 AP CM YS Jaganmohan Reddy has earned a 'dubious distinction' of having highest number of advisors in the country.
Jagan appointed as many as 20 advisors to AP government and himself since he became CM more than four months ago.
Interestingly, Jagan's cabinet has 25 ministers.
Now, advisors too are competing with cabinet ministers and going by the pace at which Jagan is appointing advisors, there is a possibility of advisors surpassing ministers number.
Interestingly, most of these advisors are not experts in any field who are capable of giving 'valuable advises' to state government or CM.
Their only qualifications to get advisors post is 'loyalty' to Jagan or those worked in Jagan's Sakshi media or Jagan's other companies etc.
On one hand, Jagan is claiming that AP's financial condition is worse.
He is already going for over draft (OD) to mobilise funds for his 'navaratnalu' schemes, with no funds in government's kitty.
On the other hand, Jagan is resorting to criminal wastage of public money by appointing his henchmen as advisors at the cost of public money.
Jagan has been paying lakhs of rupees as salary per month for each of these advisors on behalf of state government. Some of these advisors were given cabinet rank which entitles them to have free government accommodation, PAs, vehicles, telephones etc.
Though these advisors contribution is nil to the AP government or AP state, they are enjoying all the benefits from the government, thanks to Jagan.
Taxpayers' money is being spent in an unproductive manner by Jagan government, which is bound to collapse AP anytime.