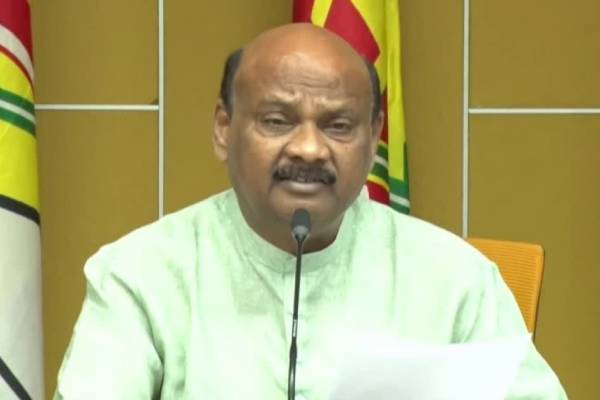 TDP politburo member, Chintakayala Ayyannapatrudu on Tuesday made it clear that the TDP strongly opposes the handing over of the most holy land atop the Turlavada Konda (hills) to YSRCP MP, Vijaysai Reddy.
Ayyannapatrudu said that the people too are of the opinion that the Chief Minister always craves for money. Jagan spoiled the future of the State and the youth by robbing the State's resources, he remarked. Even after observing all these plundering and robberies why intellectuals and learned personalities, people's associations and the public are remaining silent, Ayyannapatrudu asked.
"Why those senior IAS and IPS officers, who have worked so efficiently during the TDP regime, are not raising their voice now," the former minister said. He said that the Jagan Reddy Government has made all the arrangements to hand over very expensive Turlavada Konda land worth over Rs 300 cr in Bheemunipatnam near Visakhapatnam to Vijaysai Reddy.
The daughter of Vijaysai Reddy has made an appeal to the State Government to allocate 120 acres on the hillock for establishing a private university, Ayyannapatrudu revealed.
Following this, Jagan is getting ready to hand over the land worth over Rs 300 cr on a nominal price of a mere Rs 20 cr to the daughter of Vijaysai Reddy, he said. This is a holy land and people have a lot of faith that it belongs to Lord Narasimha Swamy.
It is shameful that the Minister for Endowments is openly admitting that 40,000 acres of temple lands in various parts of the State are not physically found though on record these lands are shown to be belonging to various temples, the TDP politburo member maintained. The YSRCP Government which borrowed Rs 25,000 cr from various financial agencies by mortgaging government lands, office buildings and other assets is trying to grab others lands too under the guidance of Vijaysai Reddy, he noted.