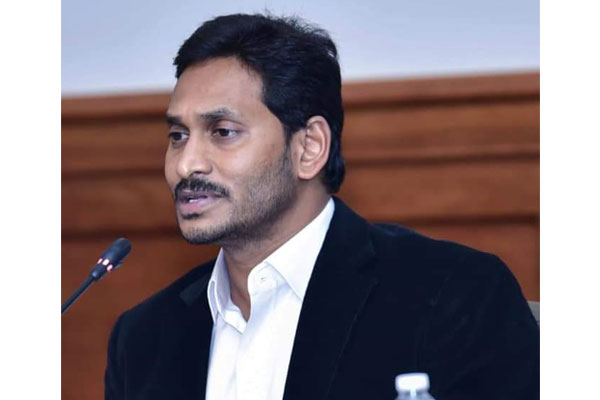 Thanks to AP CM YS Jaganmohan Reddy, the income that should belong to Andhra Pradesh has gone to Telangana.
In a way, Jagan transferred income of the 'revenue deficit state' AP to 'revenue surplus state' Telangana.
Jagan's decision to implement 'liquor ban' in AP in a phased manner starting from this year has led to huge rush of applications from AP liquor traders to set up liquor shops in Telangana.
The deadline to submit applications to set up liquor shops in Telangana ended yesterday (Wednesday).
Over 43,0000 applications have been received for 2,216 liquor shops in Telangana.
Of them, nearly half of the applications were from Andhra Pradesh.
Each applicant has to pay non-refundable deposit of Rs 2 lakh towards application fee alone.
AP liquor traders vied to submit applications by paying Rs 2 lakh deposit.
While the Telangana government earned nearly Rs 900 crore through application fees alone, the AP liquor traders alone contributed over Rs 400 crore.
Even if AP traders fail to secure licenses to set up liquor shops in the draw of lots, there is nothing to lose for Telangana.
Because, it is non-refundable deposit and AP traders and AP state will be the losers.
AP traders are attempting to set up liquor shops in Telangana in partnership with their relatives and friends in Telangana.
In this way, the Telangana government became richer by Rs 400 crore, thanks to AP CM Jagan.
While Jagan is going for overdraft (OD) to mobilise funds for his 'navaratnalu', due to pathetic financial conditions of AP, the Telangana government, is minting money from AP traders who are running to Telangana to protect their liquor business and their earnings.
Telangana government heads and officials now hope for Jagan to take some more 'reverse decisions' in future to increase the revenues of Telangana.