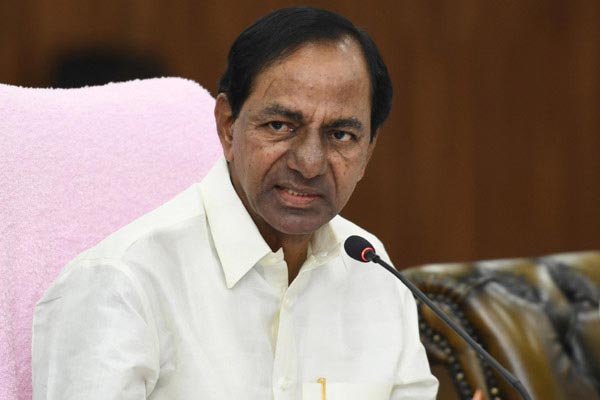 The political grapevine in TRS circles has it that Telangana CM K Chandrasekhar Rao is no longer happy with his AP counterpart YS Jaganmohan Reddy.
This is because KCR strongly feels that the ongoing TSRTC strike due to which KCR and his TRS government are coming under severe attack from all quarters, is the fallout of YS Jagan's decision to merge APSRTC with AP government.
KCR and Jagan displayed unusual 'bonhomie' prior to recent AP Assembly polls and after.
It's an open secret that KCR extended 'all kinds of help' to Jagan to win Assembly elections and beat his arch rival N Chandrababu Naidu in AP.
After winning AP polls, Jagan as CM has been repaying his 'debt' to KCR.
Jagan left all assets located in common capital Hyderabad to KCR without insisting on any compensation to AP due to which AP suffered huge financial losses.
Jagan is now getting ready to even construct common irrigation projects with Telagnana to share Godavari and Krishna water without realising the cunning nature of KCR, who is famous for ditching everyone after his purpose serves.
However, all this 'friendship' seem to be now coming to an end with KCR reportedly angry at Jagan for ignoring his advice not to merge APSRTC with AP government.
As feared by KCR, the merger decision taken by Jagan in AP fuelled similar demand in Telangana with TSRTC union demanding merger with TS government.
When KCR said 'no', the TSRTC staff went on indefinite strike from October 5.
The strike intensified to such an extent that KCR now fears that Centre may dismiss his government any time citing 'law and order issues' in Telangana with TSRTC employees committing suicides and resorting to violent incidents across the state to press their demand.
KCR believes that all these consequences are because of Jagan, who took 'hasty decision' to merge APSRTC ignoring his advice as well as of experts in AP.
KCR is reportedly criticising Jagan terming him as 'childish' and 'inexperienced' in all the review meetings being held with ministers and officials on TSRTC strike for the past two weeks.