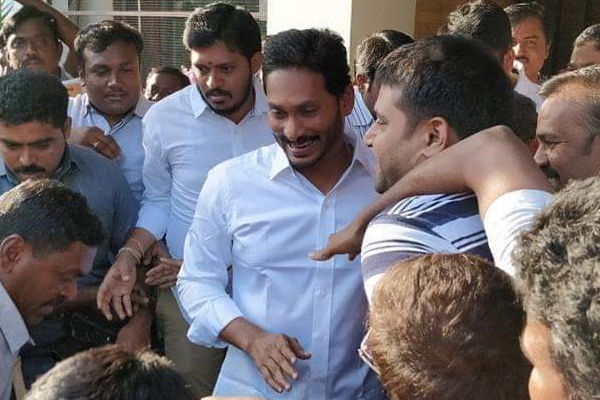 Opposition leader YS Jaganmohan Reddy is all set to restart his Praja Sankalpa Padayatra in North Coastal Andhra today after a long gap. Jagan took rest after taking treatment for knife attack injury at Visakhapatnam airport lounge on October 25. The incident sparked mutual allegations between YSR Congress Party and ruling Telugu Desam Party leaders.
Now AP Ministers object to Jagan's padayatra saying that the Opposition has expressed absence of trust in the AP police but the same police will have to provide security to his padayatra. Minister Chinarajappa asks how Jagan can ask for police security after he has given statement before the court that he has no trust in the government and the police.
Going by the speeches of Jagan, it seems the YCP president has no trust in the people itself which is why he was rejected in 2014 and he would meet with the same fate in 2019 elections as well, said Chinarajappa. The TDP's outbursts against YCP leader is understandable given the fact that Jaganmohan Reddy has pleaded with the court to order an investigation into what he described as a conspiracy to kill him in the knife attack case.
YCP leaders are confident that Jagan will make a greater attack on TDP over the attempt to murder case. In a bid to counter this, TDP leaders stepped up their criticism much ahead of YCP offensive.