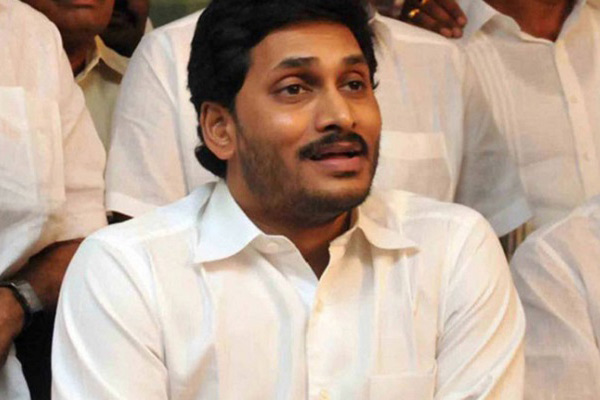 Jagan gave interview on his own Sakshi channel today and expressed his views on various topics. He spoke at length about why AP people will not vote for Chandra Babu, about Pawan, Modi, and Congress. But at some point, people surprised by Jagan's comments as they looked like displaying his megalomania. Ofcourse, there is nothing wrong in thinking Big and dreaming Big. But if dreaming big sounds like megalomania, it is very difficult to convince people to vote for their party. Jagan initially made his usual critical comments that Chandra Babu Naidu is helping his own companies like heritage during his rule, no one in AP is now willing to vote for CBN etc, He also commented that Pawan and CBN both are in the same group still but they are cheating people by pretending that they parted their ways.
However, when the reporter asked about KCR's Raithu Bandhu scheme and it being appreciated by many and central government considering to implement the same scheme across the country, Jagan's answer surprised people who are watching the program. Jagan told, the scheme was actually his own brainchild and it was him who first originally thought of this idea and pronounced the same scheme in one of the plenary meetings of YSRCP. He told that scheme was named as 'Raithu Bharosa' and if he had come into the power he would have been the first one to implement such scheme. There is nothing wrong in saying he also had similar ideas but Jagan's answer displayed sort of megalomania and egoism.
While answering to some other question, Jagan told that his party will win 25 MP seats and dictate terms to center including special category status. This answer also seemed to be far from reality and just shows his mind-set. In another context, Jagan told, he didn't come into politics for the sake of money but his aim is to create history. He added, his ambition is his photo should be there in every family in Andhra Pradesh. Usually a genuine politician's focus should be on serving the people and lifting the lives of people. If he does that history would automatically takes care of itself. But Jagan focusing too much on creating history, and having his photo in every house – again proves how megalomaniac he is.
Earlier also Jagan's comments comparing Pawan Kalyan with ant went viral in social media and netizens lambasted Jagan for his haughty comments. As this is election season, Jagan may have to watch his words carefully and he should shift focus from "himself" to "people". Otherwise it may cost him in the elections.