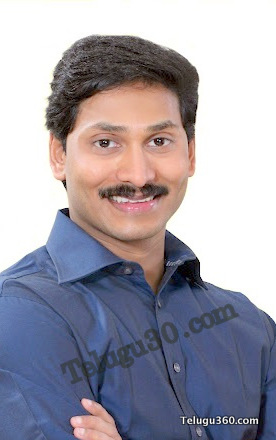 It is pretty clear that the political heat between AP and TS governments is coming down.  An impression that things will be allowed to take their own course without any political influence with regard to the cash-for-vote scam and so called  phone-tapping charge by AP government is gaining ground. Not only have warring factions, TDP and TRS, fallen silent, the YSRC leadership which played in the sidelines has also stepped aside.  Centre took objection to the unsavoury remarks being made by AP ministers against Governor .  Finally, chief minister Naidu had to instruct his colleagues against attracting the wrath of Raj Bhvan. His office on Friday midday informed journalists about CM's advisory to the ministers.
In whole drama, YS Jaganmohan Reddy, YSR Congress president and Opposition leader in AP Assembly, played a bit of tomfoolery.  Ever since the cash-for-vote sting tapes leaked to electronic media, it was Jagan who behaved like a man-possessed.
He thought the  cash-of-vote case was a great opportunity  to settle scores with  his bête noire chief minister Chandrababu Naidu and to send him to Chenchalguda jail, where the former Kadapa MP spent nearly one and half year.
He made more noise than any other politician in the state on cash-for-vote scam. He was more vocal in demanding that Naidu be made accused number one. He also demanded that Naidu should step down and face the probe. He also extended support to TRS government in Telangana to act quickly in arresting the AP chief minister. As if it was not enough he rushed to New Delhi and petitioned to the President Pranab Mukherjee and union home minister Rajnath Singh for a high-level probe in to Naidu's role in cash-for-vote scam.
He lamented that Andhra Pradesh,under Naidu's rule, had become a haven of corruption.
Jagan seems to have underestimated the depth of regional sentiment among the AP people following bifurcation of the state. His overt alliance with KCR, who is generally perceived as anti-Andhra, brought him disrepute among people of Andhra Pradesh. Chances are that he is seen as an ally of TRS in Andhra Pradesh, which does not augur well for his party.