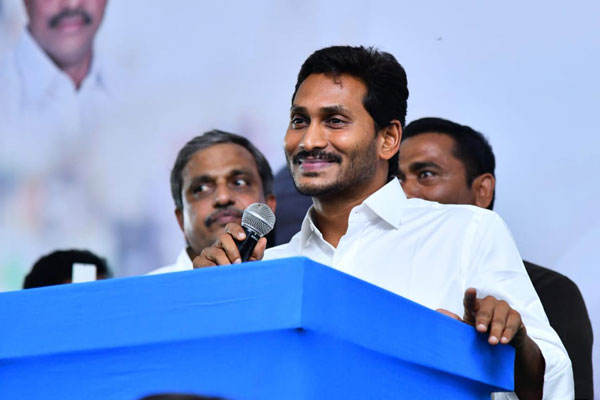 As was evident from clippings of Sakshi TV, it was a grand victory for the YS family. Vijayamma was beaming and could not hide her smiles. She even confessed that she anticipated the victory and knew that people would vote for her son. Jagan was thankful to God and hoped to be a good CM. His statement 1 gets to be a CM among 5 crore people and that person has to make use of his position, was repeated later at a little press meet. His wife Bharati too took the mike and said that it was God's hand in Jagan's victory.
Jagan's only 'maternal aunt' was all excited and keen to speak on camera. After expressing her thanks to God, she said many people offered prayers just like her in the state. All their prayers were fulfilled she said. "I am thrilled," she said for being the only maternal aunt to the CM-to-be. Then there is Vijay Sai Reddy, who is with Jagan through out.
An evidently shy Jagan took questions from press and more or less repeated that he was thankful to God. He said the swearing in ceremony will happen in Vijayawada on May 30.