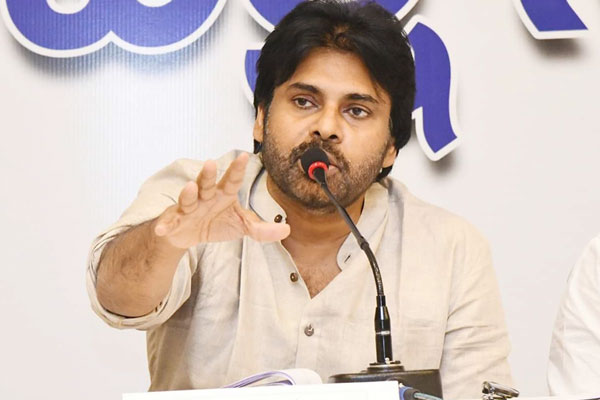 Finally, Jana Senani Pawan Kalyan has decided to take CM Jaganmohan Reddy head-on on the issue of joblessness of the lakhs of construction workers in Andhra Pradesh. Senani has long been raising this issue but Jagan Regime is least bothered about reviving previous activity in construction industry. Apparently, CM Jagan is keeping a tight control over the sand mining in the name of government supervision. As a result, the sand prices have gone up by four to five times.
Eventually, Pawan had decided to launch direct action by taking up a protest rally in Andhra commercial capital, Visakhapatnam, on November 3. Jana Sena Political Affairs Committee is making arrangements to make the Vizag protest a massive programme. Senani told his followers to take it as a prestige issue.
Since Jagan became CM, the construction industry is in deep crisis. The real estate developers have been demanding rationalisation of sand prices but there was no effect. Jagan is talking about delivery of low-priced sand at the doorsteps of people. However, there is no action to that effect in the field level. This has greatly enraged Pawan Kalyan who is very eager to hurt Jagan where it hurts the most.