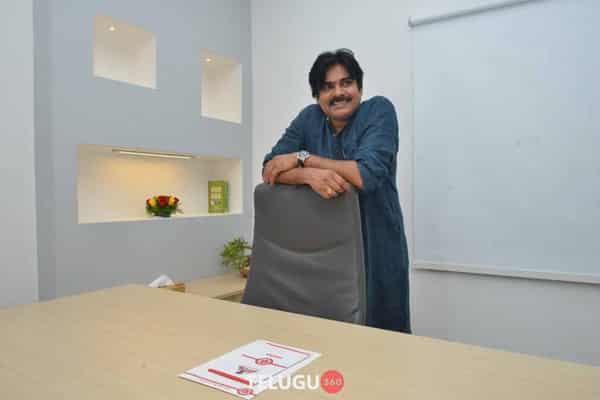 Janasena office land Vijayawada
Janasena Chief Pawan was almost ready to start his party office in 3 acre land in Chinnakaakani (Mangalagiri mandal). But suddenly a Muslim family popped up and raised concerns that this land belongs to them and questioned how Pawan can make a lease agreement on this land with someone else. With this sudden incident, Pawan's plans of starting this party office soon seems to got messed up.
Janasena took a land for 3 year lease from a person named Yarlagadda Sambasivrao and entered into a lease agreement accordingly. But a Muslim family came in front of media claiming that the land actually belongs to them. They revealed that the land has been in court dispute since 1981. In fact, in 1997, Guntur court ruled in favor of them (Muslim family) but Yarlagadda approached the high court, which ordered for status quo on the land. The family asks how Yarlagadda can give the land on lease to Pawan. They asked Pawan to constitute a committee to decide to whom the land belongs to.
Janasana chief Pawan Kalyan responded immediately on this controversy saying, this issue came to his notice. Pawan said Janasena gave a press note some days back regarding this land lease agreement but no one brought any objections to his notice. Moreover, he was in Vijayawada on 8th and 9th of December but none came to him with any objection on this land. Not even when he visited the land recently nobody raised any concerns or objections. He added, now suddenly these people are revealing all these things in the presence of a politician which is actually creating doubts if there is any political conspiracy. But Pawan said he and his party has the courage and strength to fight such political conspiracies. But in case if it is genuinely disputed land, he assured he will stay away from the land. He also told they just took the land for 3 year lease and so they don't have any malicious intentions on this land.
We have to wait and see if there is any political conspiracy and how Janasena deals this issue!!!