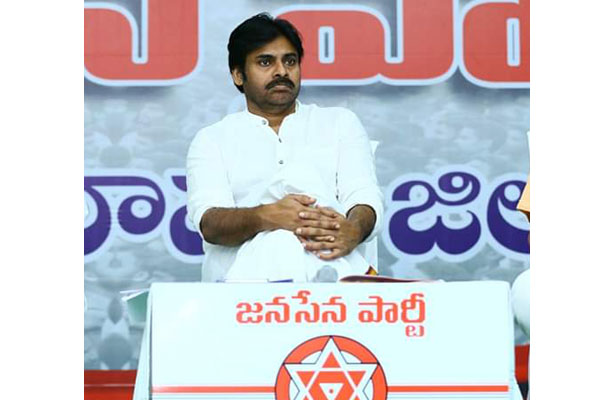 Janasena party's MLA candidate Pithani Bala Krishna made a key announcement yesterday. Political analysts opine that Janasena leaders, slowly but surely moving forward in right direction, especially regarding the political equation in Godavari districts.
It is known news that, Pithani Bala Krishna is the only leader, officially announced by Pawan as MLA candidate. He belongs to Settibalija community, which has the population of more than 20 lakhs in Godavari districts alone. In fact, after Kapus, it is Settibalija community and SCs that dominate Godavari districts. So polarization of this community and Kapus towards a single party will have a major political impact. Pithani Bala Krishna seems to be on the same mission.He announced 'Settibalija Maha Sabha' on 11th November in Amalapuram. Earlier, Janasena Kavathu (parade) was a big success and the party hopes this public meeting also to be hugely successful the same way. Earlier, PRP also tried to polarize these two communities by joining prominent leaders like Devender Gowd but that didn't work out for various reasons.
Godavari districts alone have 20% of total assembly seats in the state. Usually, there is a sentiment that whichever party these districts favor, the same party will come into power. We will have to wait and see whether Janasena plans will be successful or not.