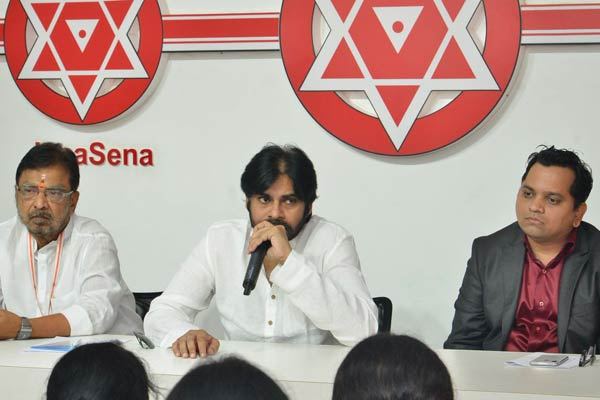 Pawan Kalyan, the founder of the Janasena party, has introduced Dev as Janasena Party political strategist. Like Jagan earlier introduced Prakash Kishore as strategist for YSRCP, Pawan too openly revealed his name as Janasena strategist.
While addressing party members Dev said, "I do not know Telugu completely, as I can speak only bits of it." and then he continued to speak in English. He introduced himself as- "In the past decade, I have some experience working with national and international parties and designing their election strategies and doing surveys." He added, "I have a political firm that has 350 employees and the firm and these employees have lot of experience in such matters of electioneering". He told, he will share his experiences, inputs to take Pawan Kalyan's ideas and ideals into the public and he remarked everyone should work together to bring Janesena into power.
After seeing that program, many started searching who is this Dev and for which political parties he provided services and in which elections. Later some startling revelations came out. His full name is Vasudev. He is born and brought up in Chintal Basti, Telangana. He knows fluent Telugu and speaks perfect Telangana accent. In fact, he had participated in TV9 debates and spoke in Telugu only couple of years back. Another interesting thing is, in the past, he served as a representative of the Bharatiya Janata Party. He Participated in talk shows hosted by various news channels in Telugu and strongly supported Modi in the debates. He even came down on KCR in support of Modi. Moreover, he is the cousin of the Telangana Congress leader Damodar Rajanarasimha. He tried hard to contest from Sanath Nagar as MLA from BJP but that seat went to TDP as part of alliance and he went out of the country and suddenly appeared yesterday as Janasena strategist.
Now let us compare what he presented and what he actually is. During his speech, he drove couple of points. One, he doesn't know proper Telugu. But his TV debates show him speaking Telugu and Telangana accent fluently. Second, he told he has worked for national and international parties but this also seems to be fake. Maybe he should reveal which elections in which state and for which party he worked for.  Another observation is he told he has decade long experience in this profession but his video records say otherwise as until couple of years he was just a small time leader in BJP.
Now let us come to Pawan's strategy of having this guy as his strategist. Was Pawan duped by Dev? Did he tell Pawan also that he has worked for some international parties and have decade long experience in this profession? Did Pawan appoint him based on what he told or did he give some inputs that really impressed Pawan. Is it coincidence or intentional that- Addepally Sridhar, spokesman of Janasena, and now this Vasudev all coming from BJP background. Does Pawan have a BJP connection behind Dev's appointment? These are the questions that arise for anyone after seeing Dev's background. If Pawan is duped by Dev, that is definitely a red signal for Pawan's Janasena. We will have to wait and see what Dev is really up to as a strategist.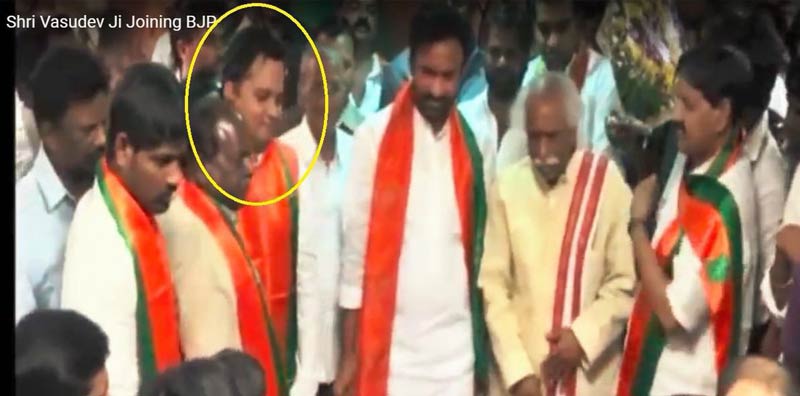 Telugu360 is always open for the best and bright journalists. If you are interested in full-time or freelance, email us at
Krishna@telugu360.com