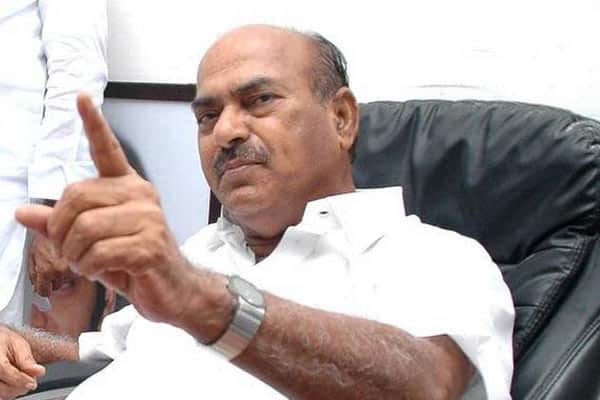 TDP MP JC Diwakar Reddy, who is famous for his sensational statements, once set the stage on fire. Speaking to the media outside the Parliament, the MP stated that, there is absolutely no point in going and meeting the PM repeatedly.
He further added that 'nothing will happen even if the Cabinet Ministers resign, or the MPs resign.
Triple Talaq took place between TDP and BJP. They are like wife and husband. For the welfare of the child, the state of Andhra Pradesh, TDP leaders meeting Modi & Team is obvious.
We will continue to support NDA, keeping the interests of the state in mind. TDP is ready for a tug of war with BJP in the upcoming elections.'
Talking about the YSRCP MPs protests outside the parliament, JC Diwakar Reddy said, 'they are just doing drama out here. They want to defame TDP party and AP CM Chandrababu Naidu. I am ready to resign as MP. Are the YSRCP MPs ready to resign? I demand them to resign and come on to the roads. Vijay Sai Reddy should first resign, followed by others.'