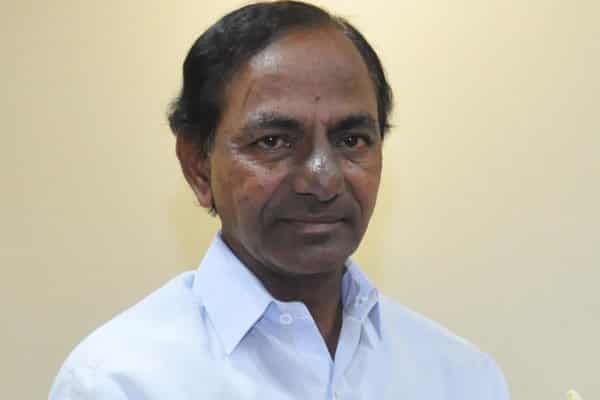 Telangana Chief Minister K Chandrasekhar Rao was on Friday re-elected as the president of Telangana Rashtra Samiti (TRS), the party he formed in 2001.
Telangana's Home Minister and election officer Nayani Narasimha Reddy announced that Rao was unanimously elected as the party president, ahead of the party's 16th plenary which began in Hyderabad on Friday.
The party leaders and workers, who were present at the press conference held by Reddy at Telangana Bhavan (TRS headquarters here), raised slogans and distributed sweets as Rao's election was announced.
Rao, who was deputy speaker of the then undivided Andhra Pradesh Legislative Assembly when N Chandrababu Naidu was Chief Minister, quit the TDP and formed the TRS in Hyderabad in 2001 to fight for a separate Telangana state.
Riding on a wave of support in the 2014 Assembly elections, Rao became the first Chief Minister of Telangana on June 2, 2014, the day the state came into existence.
As per the election schedule, the process of filing the nominations for the party president's post began on April 14 and continued till April 18.
The nominations were scrutinised on April 19 and yesterday was the day for withdrawl, he said.
The state Cabinet ministers, MPs, MLAs, MLCs, zilla parishad chairpersons, chairmen of state-run corporations, heads of agriculture marketing committees and presidents of district party units submitted separate sets of nominations for the post of party president, Reddy said.
"Total 12 sets of nominations were received. There was only one name, of KCR, in all the 12 sets. Our leader KCR's name was proposed unanimously. All filed nominations seeking leadership of KCR," he said.
The TRS is holding its plenary on Friday and would organise a massive public meeting on April 27 in Warangal.