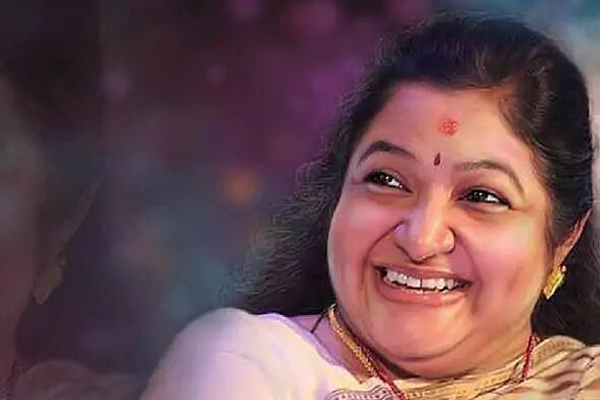 The ideal quality of a perfect playback singer is to get into the skin of the character so effortlessly and beautifully- that the listener would actually visualize the character through the singer's voice. A playback singer's job is much more challenging than the performing artist because he/she needs to understand the nuances of the character for which they are singing. This needs balancing of many skills including expressivity, dynamics and of course- tremendous understanding of music in a technical fashion.
K.S.Chitra has all the qualities of a perfect playback singer because she emotes through her soul which emanates in her voice. Her music doesn't come from mind or through technicalities- even though she is classically trained, there is much more to this wonderful singer. On the eve of her birthday, we are bringing the list of top 10 songs of her which proves time and again that she is indeed a perfect playback singer:
1. Paadalenu Pallavaina- Sindhu Bhairavi: Being her first-ever song in Telugu Cinema, her innocent vocals are yet strong and captivating. She starts off in a very conversational manner but the way she take off during the swaras, in the end, is something commendable.No wonder why she got the national award for her rendition of this song in Tamil original!
2. Raanela Vasanthale- Dance Master: Again, Chitra proves to be a meticulous singer by rendering the complex sangathis with an air of expression. She never makes an attempt to sound too classically adept but just gives what's required for the song. Every woman who is searching for her lost love will connect to this song instantly!
3. Venuvai Vacchanu- Maatrudevobhava: The pain of a mother who lost her children, the fleeting nature of life, the understanding of life in bigger terms through music- Everything is mentioned in this song. Chitra's plea to the God Almighty during the ending of the song will move anyone to tears.
4.Maa Perati Jaamchettu- Pelli Sandadi: How does a woman express her feelings to a man whom she is ready to tie the knot? The feelings of hesitation, enormous love, anticipation and dreamland of her future is greatly expressed by Chitra in this song. It is an out and out marvel for sure!
5. Oh Priya Priya- Geethanjali: Though this is a duet with SPB, Chitra's contribution to the song is remarkable. It was indeed amazing to see a Malayali native pronounce Telugu so impeccably at such a young age to give the song a complete feel!
6. Evaru Raayagalaru- Amma Raajeenama: A fantastic song about the greatness of mother is expressed in Chitra's voice in this song. Interestingly, she modulated her voice to suit the character in the movie- which is a little girl!
7. Cheppamma Cheppamma- Murari: The heart of a young woman who falls for the hero in a bold and confident way is perfectly emoted in this song. It is like a one-woman-army with Chitra taking over the entire song over her shoulders with an exquisite expression flow!
8. Telusuna Telusuna- Sontham: Here, Chitra emotes like a demure shy woman who is hesitant to express her love to a man. The subtle feelings of shyness, emotional high and those little smiles which she gives during the song is priceless!
9. Nuvvostanante Nenoddantana- Varsham: There was a feeling for every listener that Chitra is a melodious singer but not much into dance numbers but this song proved it wrong. The folksy style with a tinge of fun which she got into this song made the audience dance happily around in the rain!
10. Ye Swaasa Lo- Nenunnanu: A song which comes in a pivotal sequence for the film, Chitra does a fantastic job in elevating it to the best extent. Composed in Raaga Mohana and penned by Sirivennela Sitaramasastry, she took the song to a new extent!