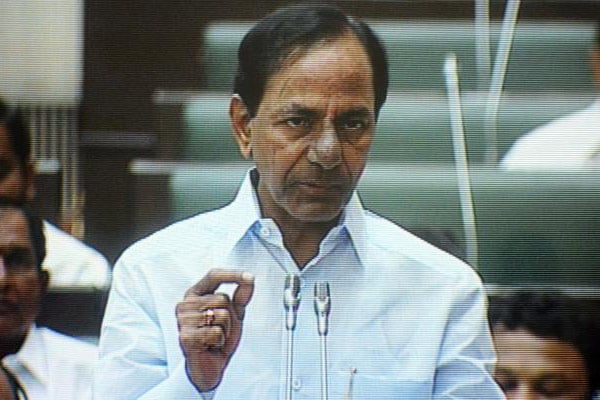 Telangana Chief Minister K Chandrashekar Rao said that none of the governments in the country can provide jobs to all the unemployed in public sector. The TRS supremo made this statement on Friday in Telangana Assembly when he was speaking on regularisation of contract staff.
He was not only defending Prime Minister Narendra Modi, but also giving back to TJAC Prof Kodandaram who is spearheading movement against government for failing to fill vacant posts in government.
It may be recalled that Opposition parties in the country and state have been criticizing governments for failing to generate employment opportunities. KCR further added that the campaign against Prime Minister is insincere. TJAC has been critical of TRS for failing to fill about two lakh vacant posts in various department of government.
He noted that employment can be created only in private sector, for which the government is attracting investors on a large scale. He further added that awareness must be created about jobs in private sector.