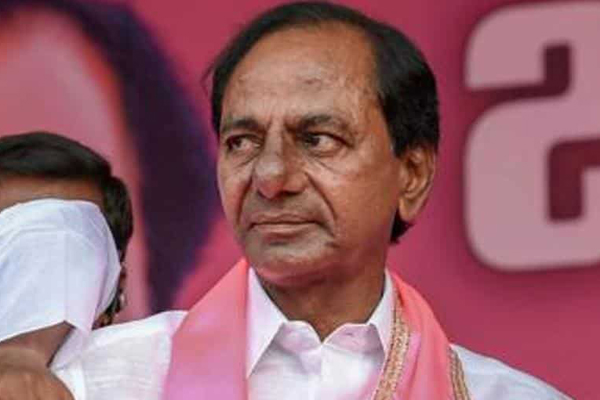 Taking a jab at the Centre for practicing age-old economy models and strategies, Telangana chief minister K Chandrashekhar Rao said that the Finance Commission should think of leveraging the Indian economy and its role has to be totally changed and its functioning should not be a routine affair. Indirectly highlighting the need of third force i.e. Federal Front, the chief minister said that the two political systems have miserably failed the nation. KCR's remarks came in the backdrop of possibility of a visit of 15th Finance Commission to the state shortly.
The CM said that though there have been different governments at the Centre and state level since independence with different political parties coming to power from time to time, there has not been a qualitative change and hence it's time to introspect on this.
KCR has expressed unhappiness as to why people are disappointed with the policies of governments and are in an agitating mood. In this context, CM mentioned that the two political systems have miserably failed the nation.
The CM said: "The broad fiscal policy lies with the Government of India. Whatever they are supposed to devolve, they have instead centralized. I told NITI Ayog in one of the meetings that, the Centre should not come in the way of growing states. The growth of the state should be considered as the growth of country. Don't disincentivise growing states. Even for meagre funds lots of conditions are imposed by the centre. The relation that should exist between union government to state governments is absent. It's highly unfortunate that the policies devolution is in a manner of dishonouring state government and states' Powers."
Constituted on November 27, 2017, the 15th Finance Commission is headed by former Revenue Secretary and former Rajya Sabha MP NK Singh and is to give recommendations for devolution of taxes and other fiscal matters for five fiscal years, commencing April 1, 2020. The Finance Commission is not in a position to understand the issues from States' point of view as it's firm on its own terms of reference (ToR), remarked KCR.
Referring to the Finance Commission and its role, KCR further added that, "the Finance Commission visits states with pre-occupied notions. They come with pre-occupied ideas like ToR which in fact should be done after they complete their visit, discuss with state governments and take their views. It's better if the Finance Commission becomes a policy formulating body. Devolution is the right of the states. Lot of diversity is there with reference to states' requirements."
With these observations, the chief minister has instructed the Finance Department officers to prepare a memorandum highlighting Telangana state's requirements and it should include what all that the state needs.
Telugu360 is always open for the best and bright journalists. If you are interested in full-time or freelance, email us at
Krishna@telugu360.com