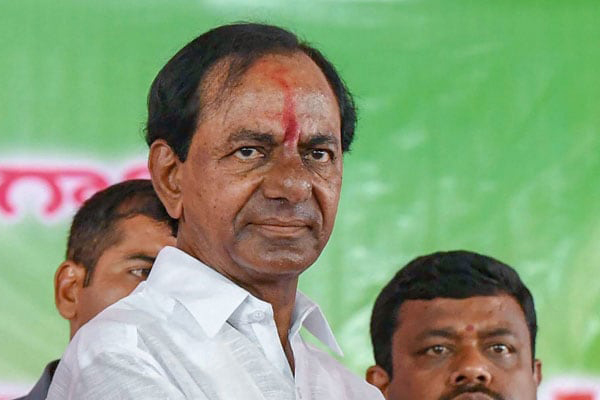 Whenever the TRS government faces a crisis, CM Chandrasekhar Rao loses no time to whip up the anti-Andhra sentiment that is still there considerably among Telangana people. Now, KCR is taking his cheap political commentary a step forward. He boldly says that the Rs 52,000-Cr Amaravati Capital City project is a dead investment. The Mocking CM also says that he had advised Chandrababu Naidu not to take up such a project but TDP boss foolishly went ahead. The scene has reversed in the last election. Amaravati Capital has finally fallen flat as per the expectations and political designs of KCR.
Interestingly, the provocation for this absurd statement of KCR is the negative analysis given by Lok Satta founder and Ex IAS Jayaprakash Narayan on Telangana projects. He said that the massive, multi-crore lift irrigation projects would cripple Telangana financially in future. KCR should have targetted and argued with Jayaprakash. But the TRS boss once again brought up anti-Andhra sentiment which apparently is the last resort for him to save his party from any political crisis.
Sadly for Andhra Pradesh, its own leaders are like pillars of strength for KCR and his master plans to strengthen his family rule in Telangana by smashing any chance of Andhra to stabilise economically and politically.