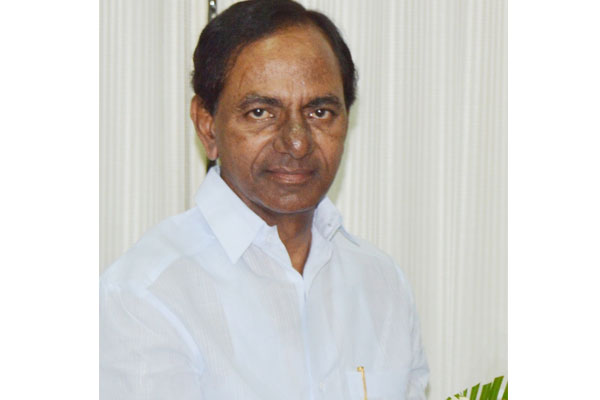 It was already know that Andhra Pradesh chief minister N. Chandrababu Naidu met his Telangana counterpart personally on October 18 and invited him to the foundation laying ceremony of new capital Amaravati on October 22.
Interestingly, Telangana CM responded positively and decided to attend the event and the CMO has cancelled all his programs on October 22. The inauguration of KCR's most prestigious project of two bedroom flats for poor in IDH colony.
KCR who has led the Telangana movement will be stepping in Andhra region after 14 years. Though he was scheduled to attend a public meeting in Vijayawada by Jai Andhra and AP Dalit Mahasabha in 2010 but that programme got cancelled due to cyclone Laila.
Later his visit to Andhra area to speak on benefits on division of state was also cancelled due to security reasons.
However, TRS party sources say that their leader will visit Lord Venkateswara in Tirupati and Goddess Kanaka Durga atop Indrakeladri in next few months and a budget of Rs 5.5 crore was also allocated for the same.
The CM was initially planned to take road way from Suryapet in Nalgonda district but due to suggestion from officials that there would be a traffic jam due to foundation laying ceremony on October 22. The plan is now that KCR will reach Amravati by a chopper for the occasion.