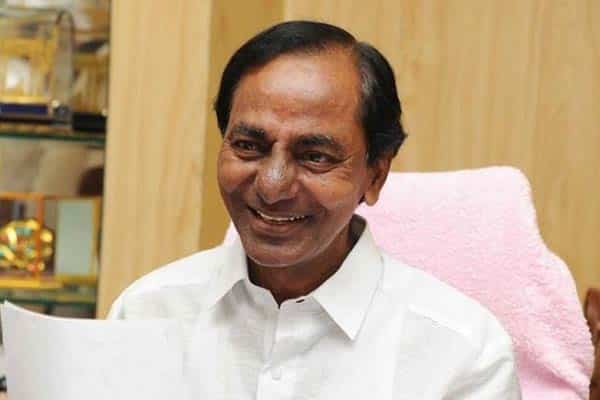 Chief Minister of Telangana Mr. K. Chandrasekhara Rao would perform 'Raja Yagna' which was called in puranas as 'Rajasuyagna' for obtaining power again in the state by winning majority of seats in the assembly elections.
Sources said that the Yagna/Yaga will begin on Saturday and scheduled to complete 'Purnahuthi' on Sunday. "As many as 116 Rithwiks (priests who are specialized in performance of yagnas and homas) were deployed at the farmhouse of the chief minister located in Yerravelli village in Gajwel assembly segment. The entire yagna will be performed on the lines of Vydika system but, Sri Sri Sri Tridandi Chinna Jiyar Swamy, who follows Vyshnava system, and Visakha Peeth head Sri Sri Sri Swaroopanandendra Swamy will take part in the yagnam," the sources added.
As per the sources, Swaroopanandendra swamy will take the place of 'Brahma' for the Yagna and Chinna Jiyar Swamy will be the guest of honour. Besides, Rajasuyaga, Mr. KCR simultaneously will perform "Shatha Chandi Yaga" in the farmhouse.
As per puranas, the Rajasuyaga to be performed for getting back kingdoms and even in Kaliyuga, many kings like Raja Raja Chola, Jatajuta Bheema and few other emperors from Vengi Chalakya and East Chalakya scions performed the Yaga.
Sources said that the "Shatha Chandi Yaga" will give powers to the persons who perform it to defeat their opponents especially in elections in the modern era. "After completing Purnahuthi, Mr. KCR will take part in election campaign from Monday," the sources added.